Watching your dog bound over to lick your face every time you walk in the door or chilling on the couch with your cat purring at your feet are some pretty awesome perks of having a pet. But you know what's not so awesome? Pet hair. All over your house. All the time.
If you own a pet, you need a vacuum that's specifically designed for pet owners and that's engineered to pick up hair without clogging, manage airborne dander and other allergens, and leave your house hair-free with minimal effort on your part. We have listed 8 of the best Vacuum designed to clean pet hair, let's take a look!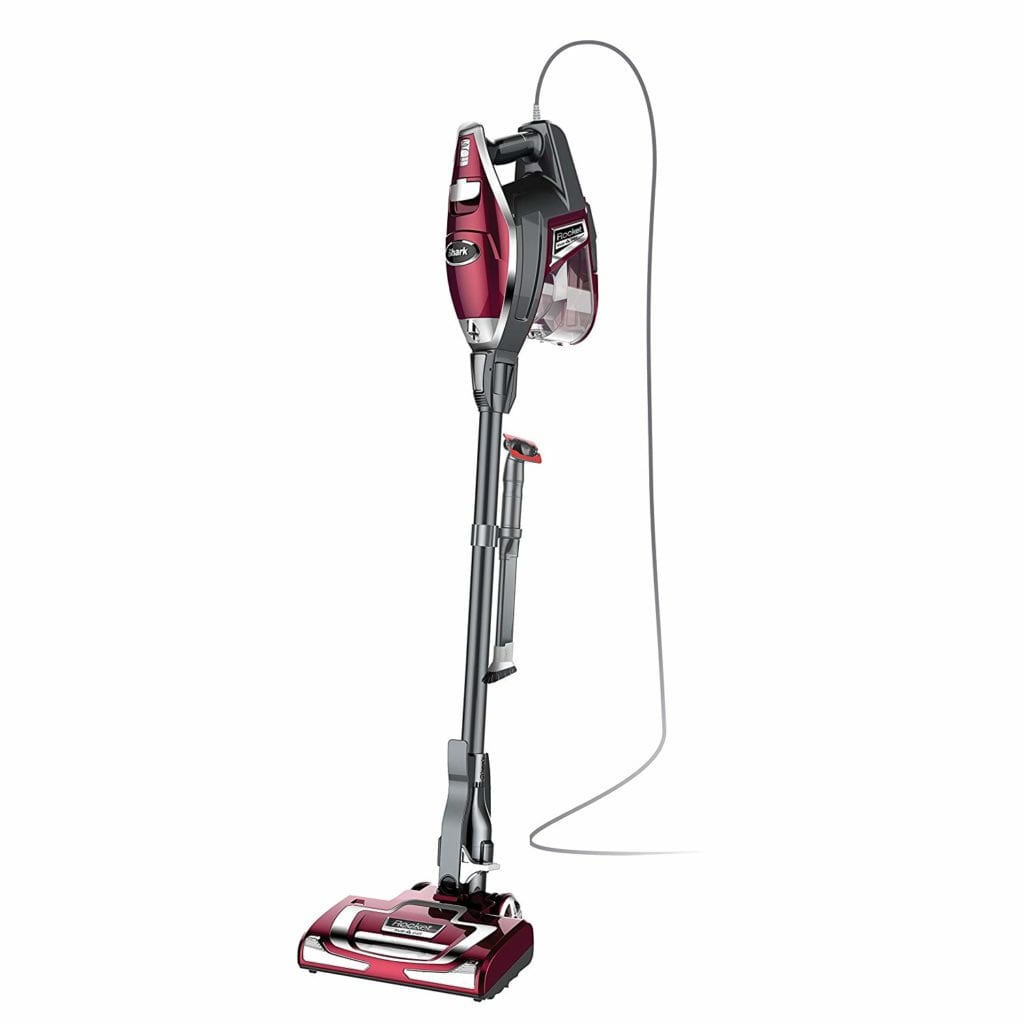 The Shark Rocket TruePet is probably the best Shark vacuum for pet hair, at least insofar as making sure that your dollar stretches for the maximum amount of value. It boasts a ton of features without becoming truly expensive.
The first thing most users will note is that it's incredibly light and maneuverable for an upright vacuum. It's also usable within tighter spaces, owing to the innovative design which renders it as light as most stick vacuums. It has hardwood attachments for making sure that the smoother surfaces in your floor get clean as well. The LED lights are useful, if not something you'd think to look for, allowing you to spot hidden debris on the floors as you move through the house.
---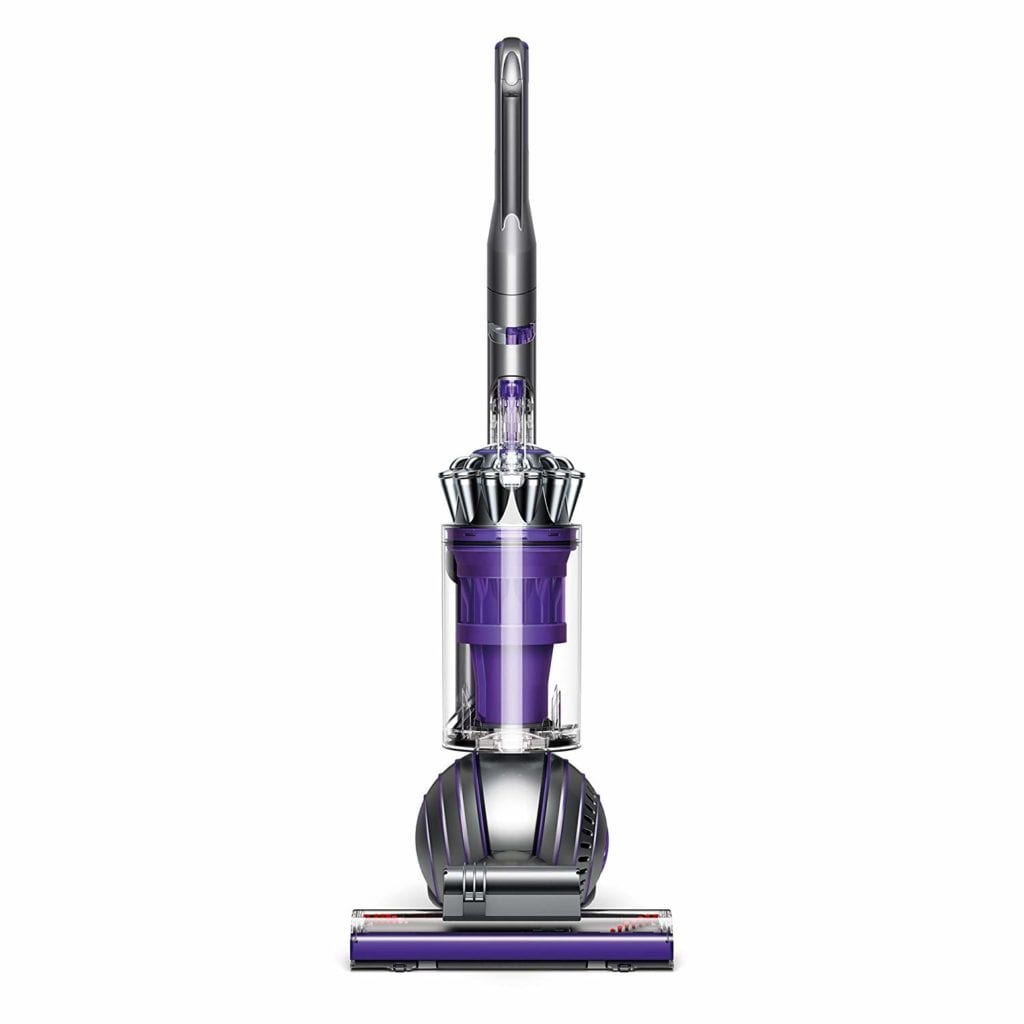 The Animal 2 is new from Dyson. It replaces both the DC Animal 1and the Cinetic Big Ball Animal which previously sat at #1 on our rankings. Dyson claims to have research showing that the Animal 2 has the strongest suction of any pet hair vacuum on the market. Whether that's true or not (and we have no reason to doubt them), this baby can suck up dirt and pet hair with the best of them; with an impressive 270 air watts of suction, the Animal 2 is the company's most powerful pet hair vacuum ever.
Another reason for its outstanding performance is Dyson's "Radial Root Cyclone" technology, which we don't pretend to fully understand, but creates powerful circular air movement inside the machine, leading to outstanding suction. And a third reason is a self-adjusting cleaner base plate, which ensures the vacuum head maintains close contact with the floor or carpet (getting much deeper into carpet piles) and lets the powered air be used for its designed purpose instead of leaking out.
---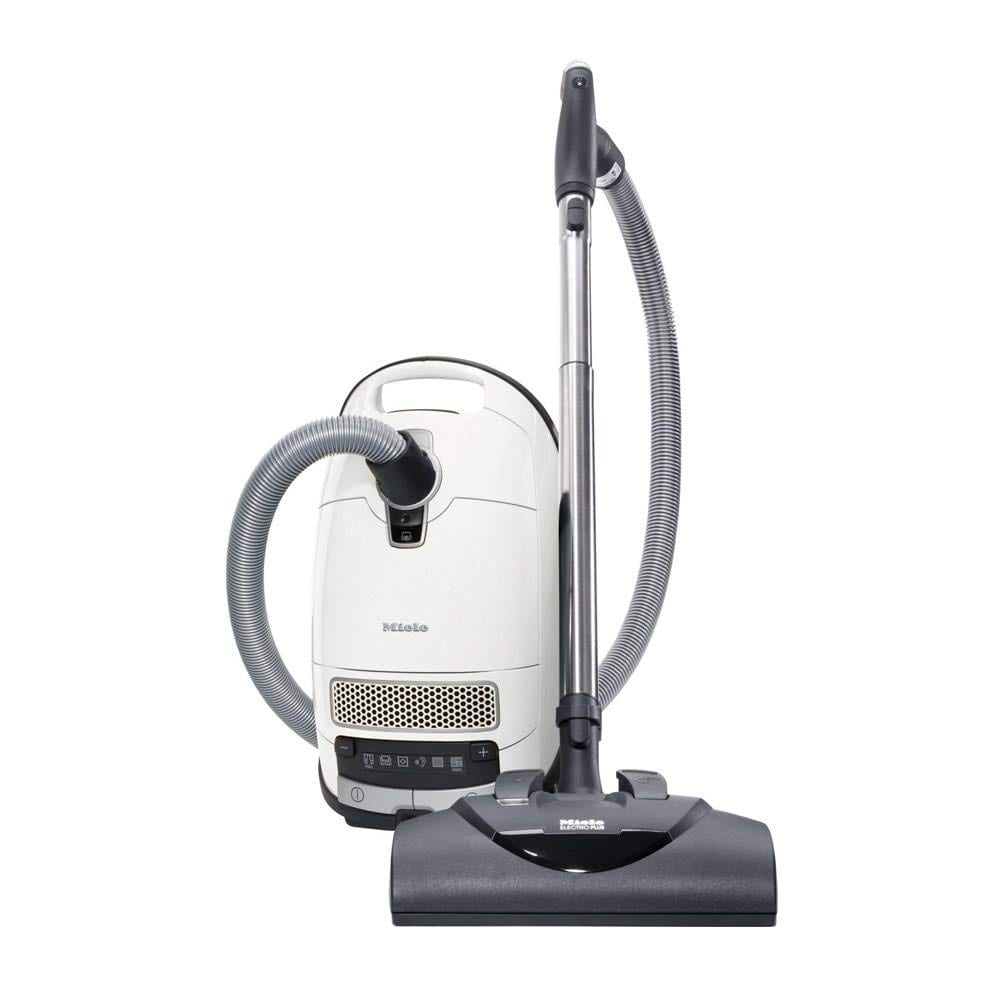 The Miele Complete C3 vacuum cleaner is a premium vacuum cleaner, and it has a premium price tag. Replacement vacuum bags are several dollars each. It is easy to find replacement bags and filters for this vacuum cleaner. One benefit of the air filters is their charcoal layer to neutralize odors as air passes through it. This vacuum has an air cleaned sealed system. It is one of the cleaner pet vacuums on the market. At twenty pounds, it is not one of the lightest. About reliability, if you buy the vacuum this year, you will not have to think of buying one for atleast another 10 to 15 years.
The Marin tackles pet hair with ease. It comes with two cleaning heads, an electrobrush for carpeting (with LED lighting, so you can see all your grossness!), and a Parquet Twister head with super soft bristles that will take it easy on your hardwood floors while you're chasing after those stray balls of cat fur. There's also a self-retracting power cord, a HEPA filter, and of course the satisfaction of knowing you're driving the Mercedes of vacuums.
---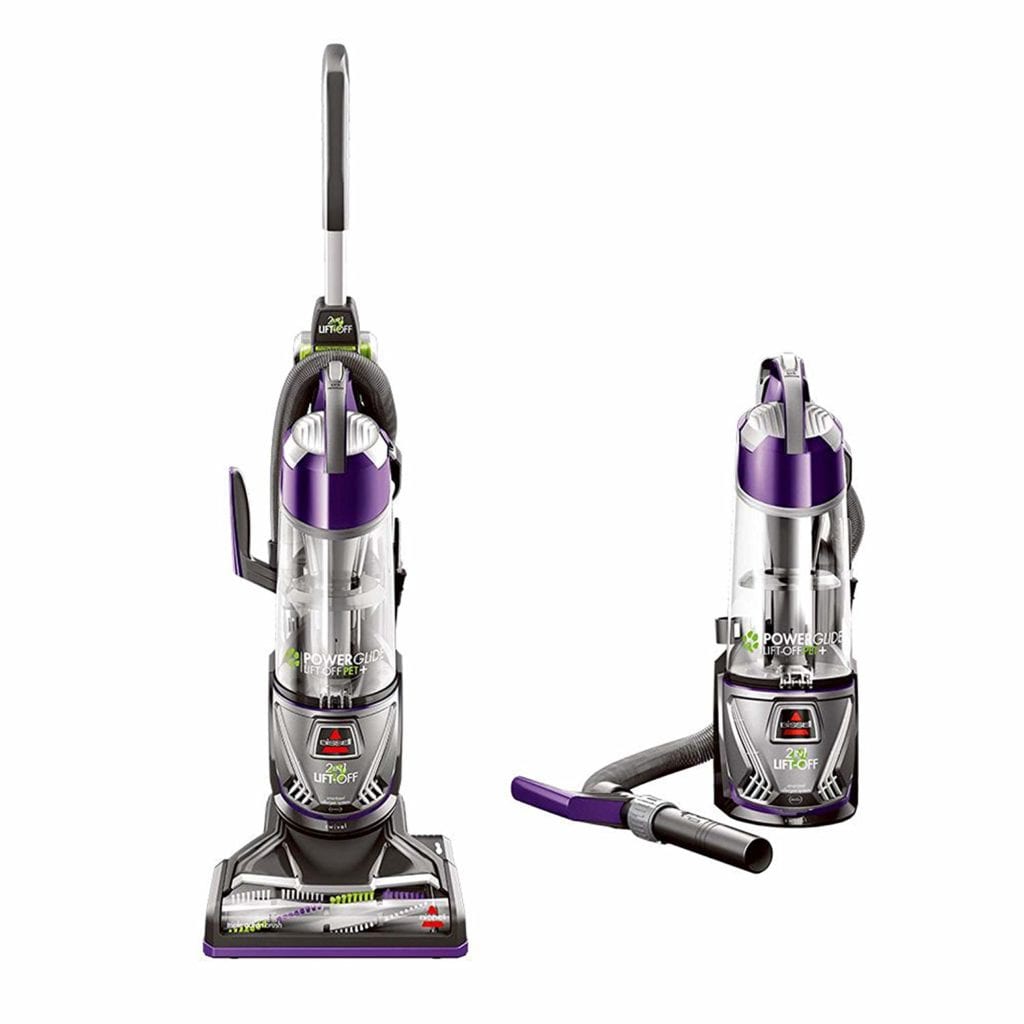 There are a couple of good reasons why the Bissell Powerglide has made it onto our list of best pet hair vacuum cleaners. Firstly it has specialized pet tools that allow you to remove pet hair from even the most difficult of places including upholstery, stairs and other areas where pet hair tends to collect. Another reason why this vacuum is the ideal machine for pet owners is that it has the Febreze pet odor filter that eliminates the odors associated with pets and leaves the air in your home fresh and clean.
There are two very useful attachments for removing pet hair. One is the mighty powerful tangle-free turbo pet hair eraser that will remove pet hair with a tough cleaning action, making light work of even thick long pet hair. It also has a more gentle pet hair tool that's ideal for removing fine hair that clings to your upholstery and soft fabrics.
---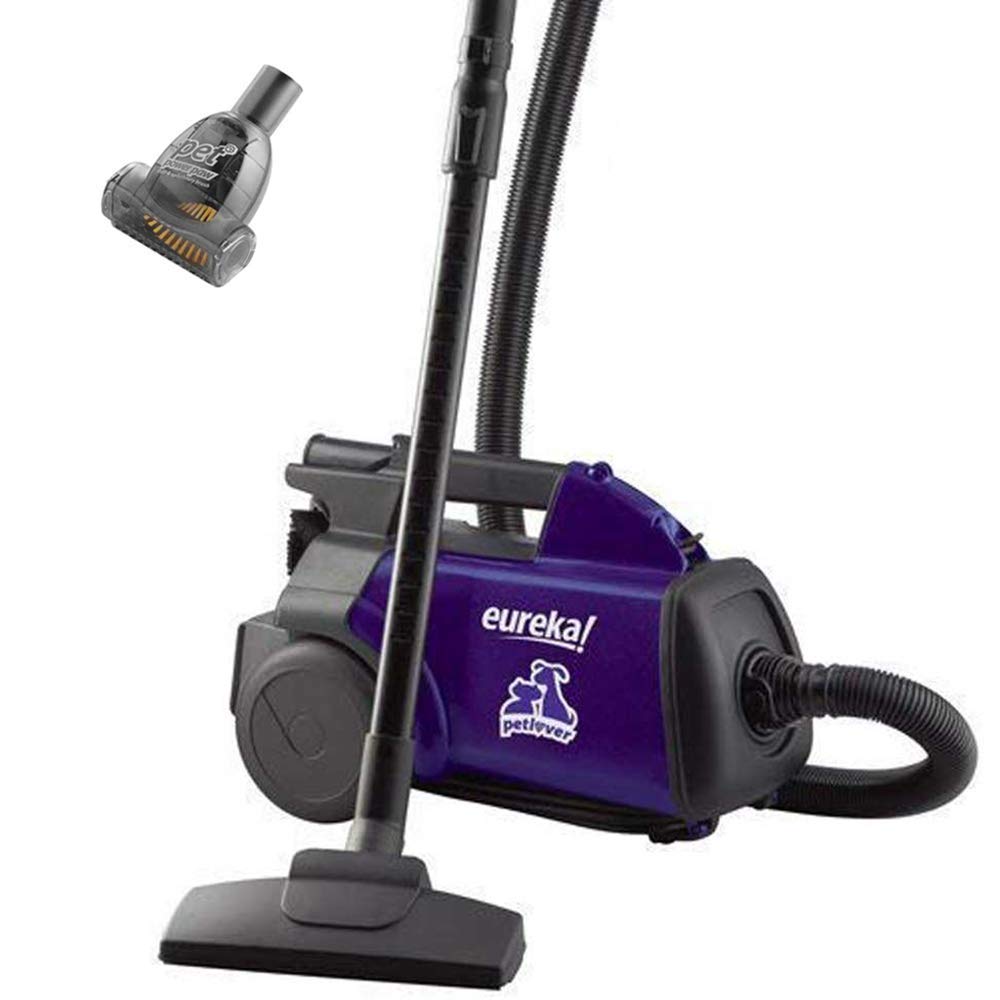 Boasting a twenty-foot extendable cord and a considerable length from the canister, the Mighty Mite is a great solution for anyone living in confined quarters, and for those of us who have to deal with pet hair, the extra attachments with this variation render it pretty much indispensable.
This is definitely a budget option, but it'll get the job done if you're not living with four huskies and a Persian. The whole thing weighs less than nine pounds overall and the HEPA filter captures a pretty shocking 99.97 percent of the dander which could be released without filtration in place. The included bags are also odor eliminating, helping to keep the dog smell off your carpet if your canine companion happens to be of the smelly sort.
---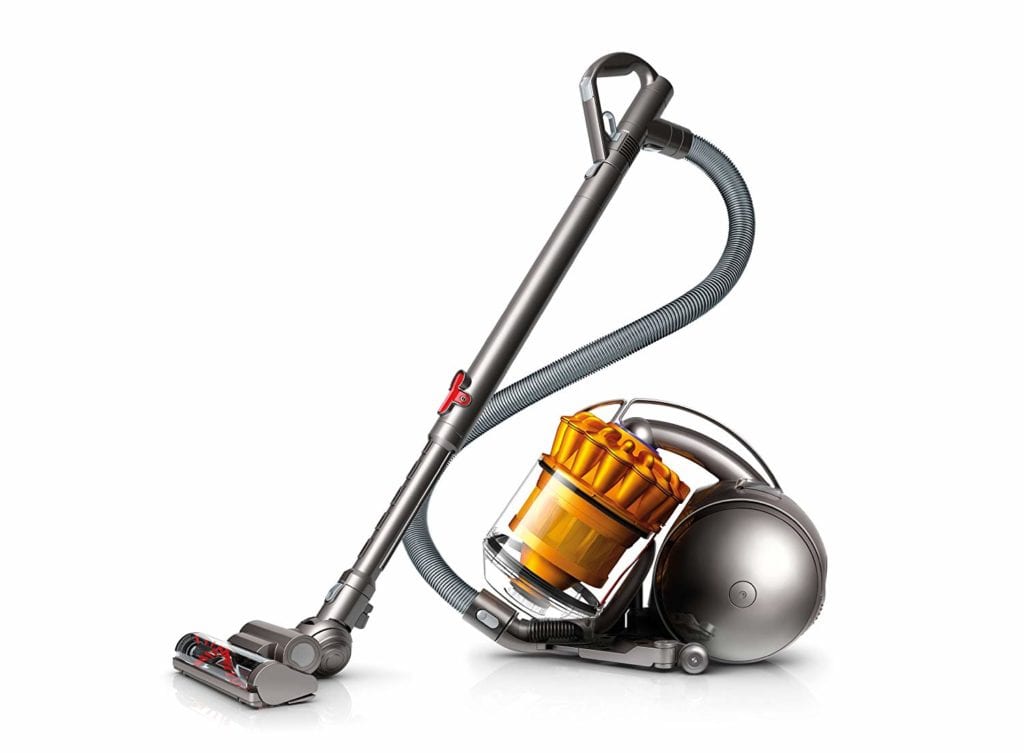 The best canister vacuum cleaner for animals comes with a high price and the ability to make short work of the hair left behind by your furry friends no matter how thick it's gotten.
This one comes with a HEPA filter, an easy to use trigger for switching from hard to carpeted floors and an extremely impressive amount of suction. The vacuum would already be the best in its class even before you count the specialized additions for taking care of the mess of fur that ends up in your home.The whole thing is adjustable, the cord rolls up, and as strictly a matter of convenience this is one of the best vacuums around.
---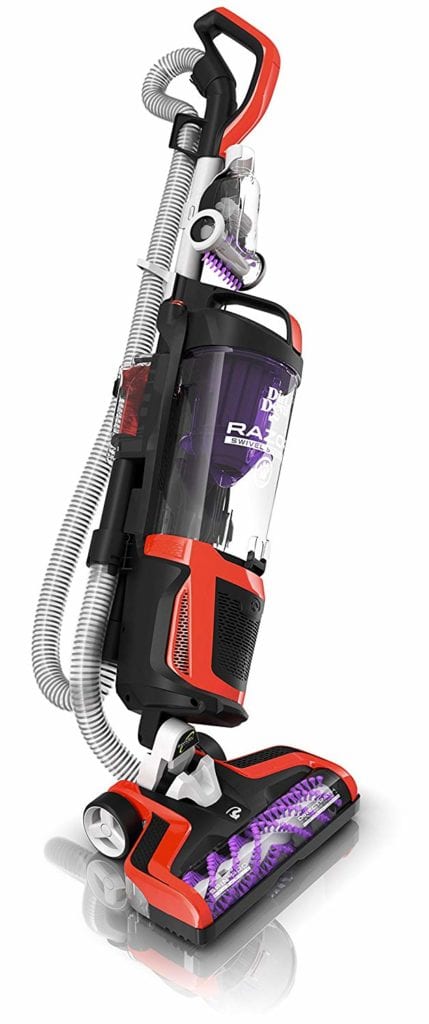 If you're looking for one of the best pet vacuum cleaners but don't have the money for any of the top brands, the Dirt Devil Razor Pet upright vacuum cleaner should grab your attention. Even though it may not have all the features and accessories of the more expensive pet vacuums, it is the best pet vacuum for its price. The spin4pro roller brush is designed to lift and remove pet hair from carpets and hard floor surfaces with ease. It provides a good level of suction, enough to ensure that your pet's hair and all the dirt they carry with them is removed, leaving your home perfectly clean.
It has the benefit of being very light, only 10.8 LBS. Using the detachable cleaning wand and the Turboclaw Pet Tool you can clean your upholstery and other hard to reach areas with ease. It has powerful suction without the hassle of power loss as the bin fills up. In addition to this, it has a very effective three stage filtration system.
---
More related products: