Summer is here which means fun, sun, and adventuring with your dog. Although both hounds and humans love warm weather and sunshine, it is extremely important to stay protected from those powerful summer rays. Dogs (especially older ones) can become dangerously overheated even in temperatures just warmer than 70 degrees. Heavy panting, excessive drooling, or an inability to walk straight are all warning signs that your pup might be too hot. As a dog owner, it is your responsibility to make sure your pal stay cool and from the scorching sunshine, and we've found a list of products that could be of great help, let's take a look!
1. Ruffwear Swamp Cooler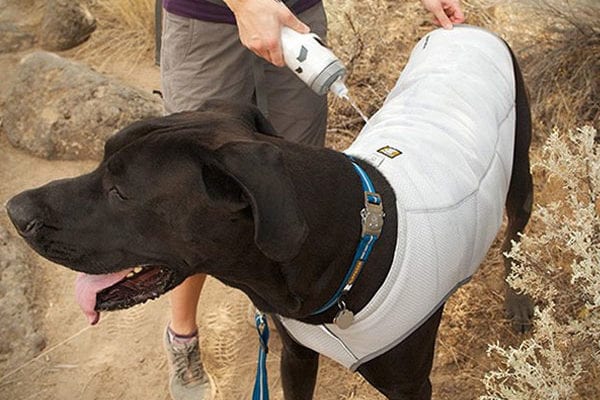 Soak the Swamp Cooler in cold water, wring it out, then clip it over your dog's back and chest. The three-layer coat has a wicking outer layer to facilitate evaporation, an absorbent middle layer, and soft, cooling fabric inside. As water evaporates from the coat's middle layer, it draws the heat from your dog's fur, cooling her through evaporation. Plus, the light-colored vest deflects the sun's rays.
2. Pawz Dog Boots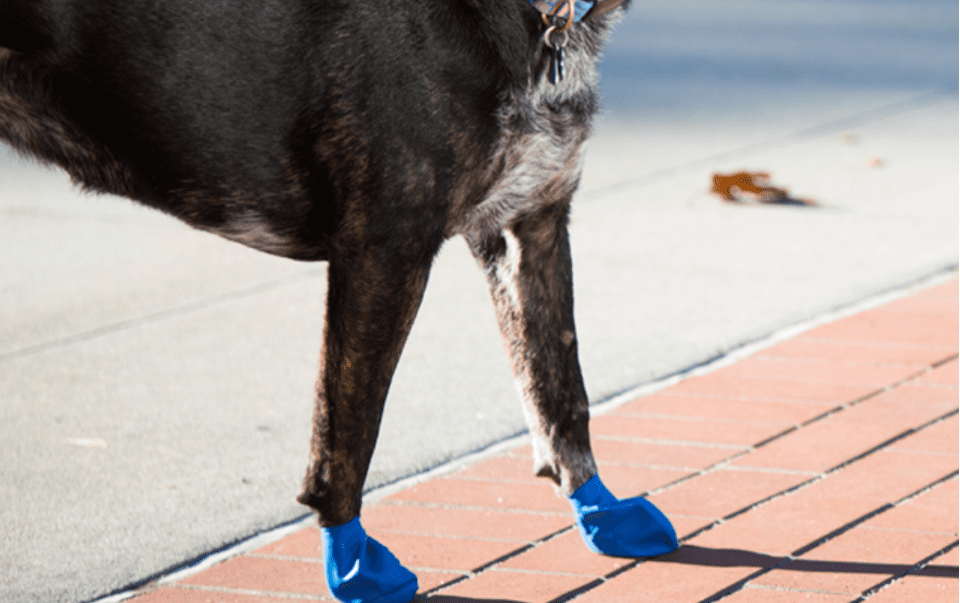 Especially key for city dwelling hounds these disposable rubber dog boots will be a game changer for walks in the summer when the asphalt is unbearably hot. Your pooch will dare to go where bare feet fear to tread. The rubber is thick enough to offer serious paw protection, while still flexible enough to allow a full range of motion. Even if your hound hates boots, he'll dig these sock-like slip-ons.
3. Cooling Mat
This self cooling mat will provide up to 3 hours of cool, refreshing comfort for your pooch from the sweltering sun. It's portable and durable so you can take it with you anywhere you go. Bring it with you on walks or to the beach for an instant cool down for your pup.
4. Puppy Sunscreen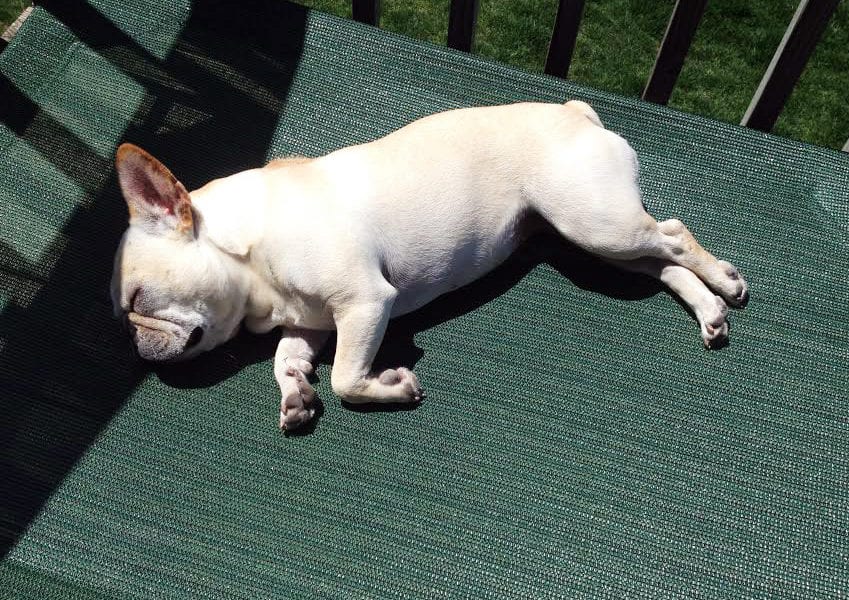 Sunscreen for dogs? Well, yes. Dog skin cancer is a real thing. Dogs with short white hair (or no hair) and light skin are particularly susceptible — bull terriers, Chinese crested, Dalmatians, to name a few. The good news is that human sunscreens can work on dogs, as long as you don't use ones that contain zinc oxide. There are also plenty of sun screens made especially for dogs. It's a good idea to check with your vet before applying any kind of SPF to your dog, since he or she will be able to advise you regarding any specific sensitivities your dog may have.
5. Dog Life Vest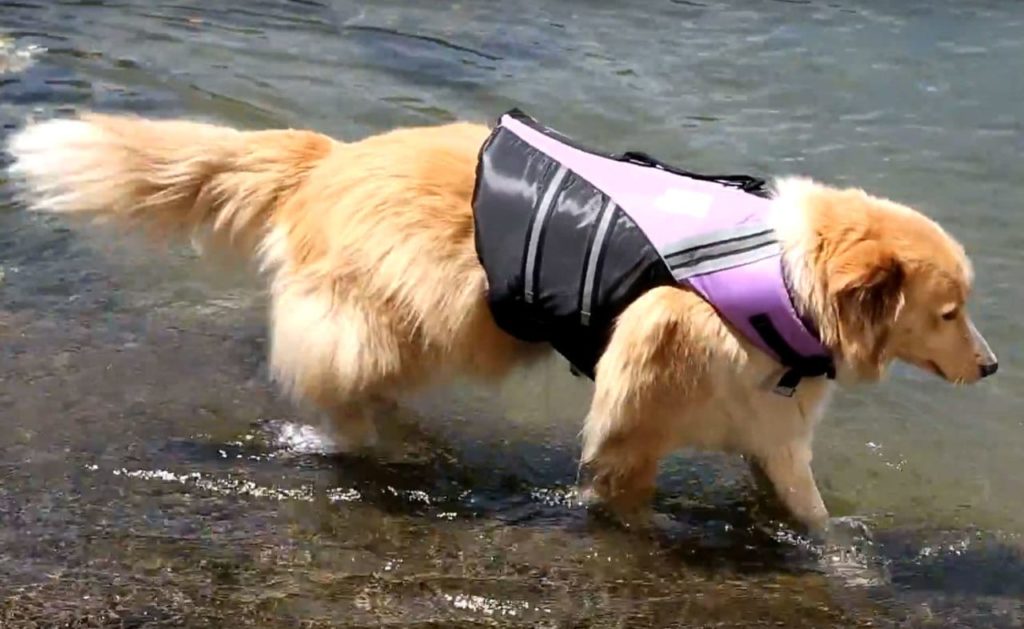 Whether your taking Spot to cool down at your friend's pool, a dip in the lake, or playing in the waves at the ocean this doggie life vest will keep him safe. Made by the folks at BH Pet Gear with the American Kennel Club's stamp of approval, this water vest straps on securely and comfortably without interfering with your dog's movement.
6. Pet Mosquito Repellent
For camping trips and BBQs, remember that your pooch is also susceptible to unpleasant mosquito bites. Keep him safe with this super-effective mosquito repellent that is chemical-free and safe for both your canine and kid!
7. Travel Towel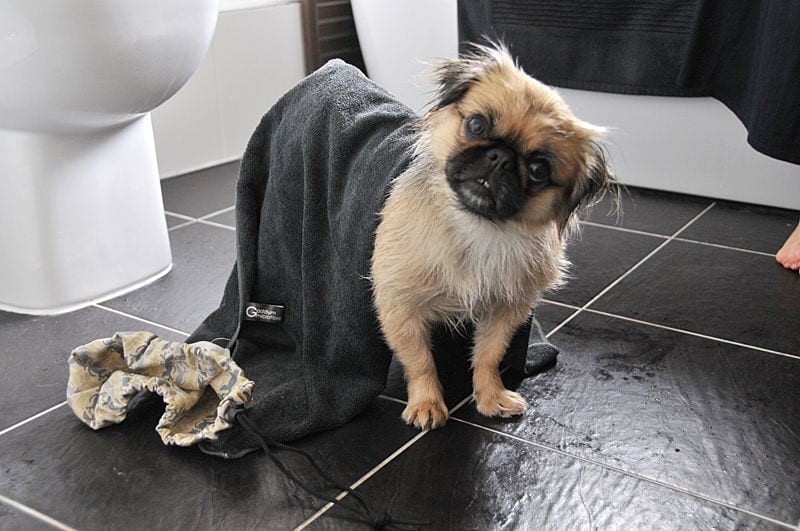 After romping around and cooling down at the lake or ocean your pup will be soggy, salty, and covered in sand. Clean after playtime with this microfiber travel towel for dogs. The super-absorbent fabric is great for drying off and the fibers whisk away whatever gunk your pup may have collected. Once your pup is pristine, it also folds up into the included carrying pouch. Say goodbye to muddy car seats!
8. Dog Sunglass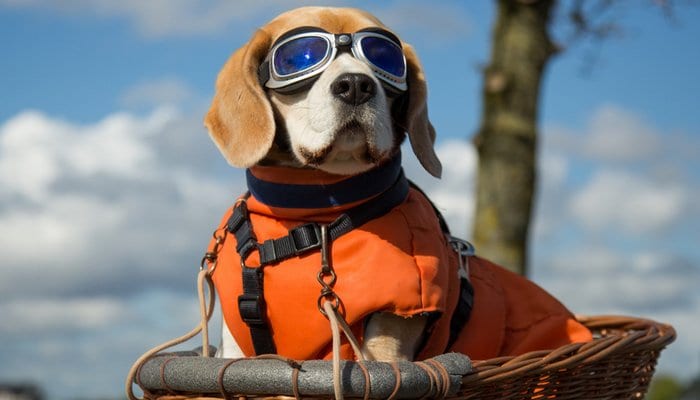 Sunglasses provide a few important functions for dogs, but most boil down to keeping their eyes safe and comfortable. For example, sunglasses (or any other type of high-quality eyewear) protect your dog's eyes from dust, debris or any other tangible items that may harm her eyes. These kinds of things aren't normally a threat during a casual walk at the park, but they can become much more of an issue in specific circumstances.
9. Paw Wax & Summit Boots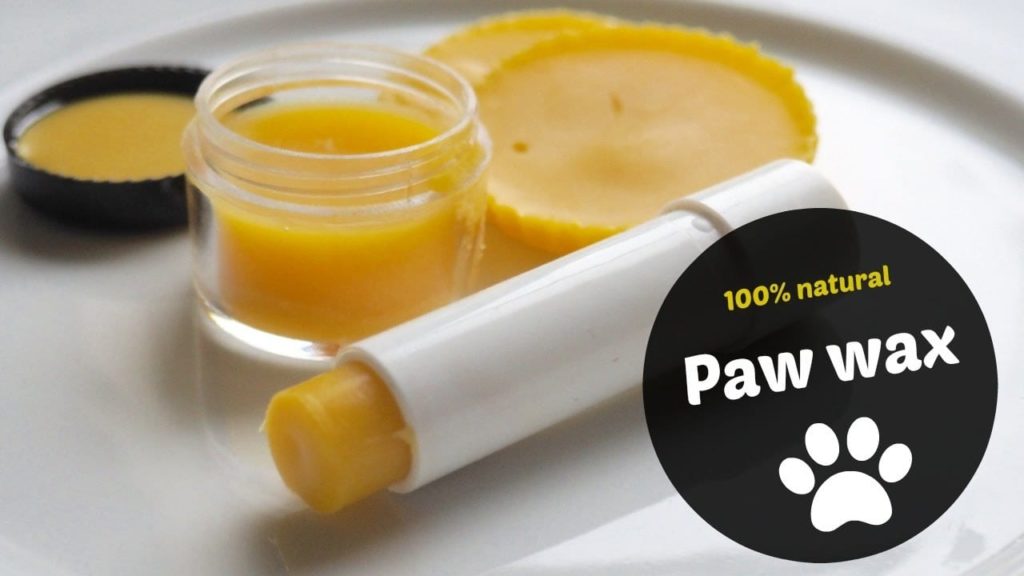 No one really wants to have anything to do with hot pavement in the summer – least of all your dog. Come summer, my daily routes with my dog are sometimes planned to specifically avoid the darkest pavements, which heat up the most. Two good ways to save those poor puppy foot pads from frying: Mushers wax is a great sealant that can be usually be quickly and easily rubbed into your dog's pads before a walk.