Taking your bird outside should be fun and joyful if you have a great carrier. With it, you will be able to travel with your beloved wherever you go, on a plane or car ride. It has to be both safe and comfortable, give you the peace of mind that your bird cannot escape, and very importantly: a carrier that a parrot can feel secure in without stress while travelling. Luckily, we've got you a list of 8 best bird carriers & travel cage so you can take your bird wherever you go, safely and comfortable.
Petsfit Bird Carrier with Stainless Steel Bowl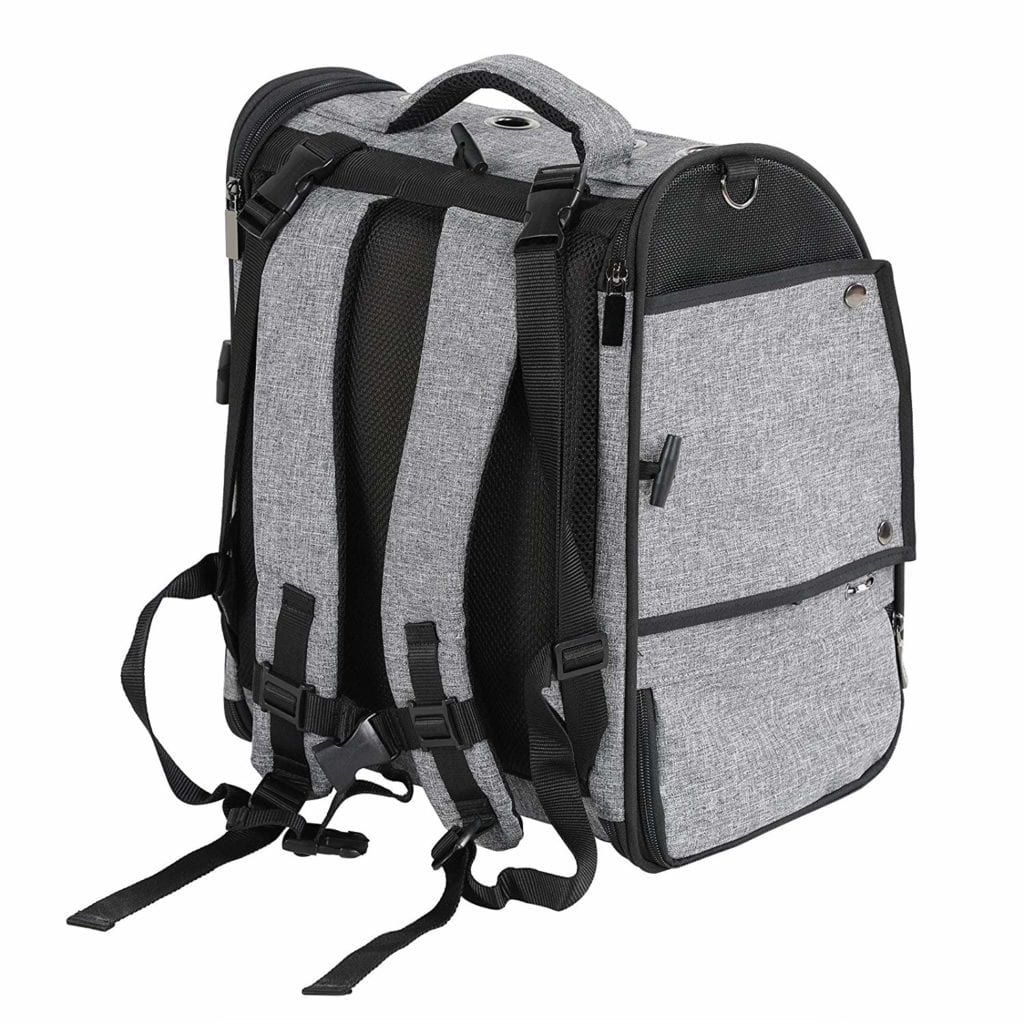 The Petsfit bird carrier comes with a removable, washable bowl for feeding your bird, and it can be opened at all three sides for better access. It also includes a slide tray for easy cleaning and side pockets to store goods. There is a small pouch attached to the carrier for storing other essentials. It is made with high-quality fabric to last through many years of use. You can be assured of comfort while using this bag as the straps are padded for comfort and adjustable to provide the perfect fit.
---
Colorday Lightweight Bird Carrier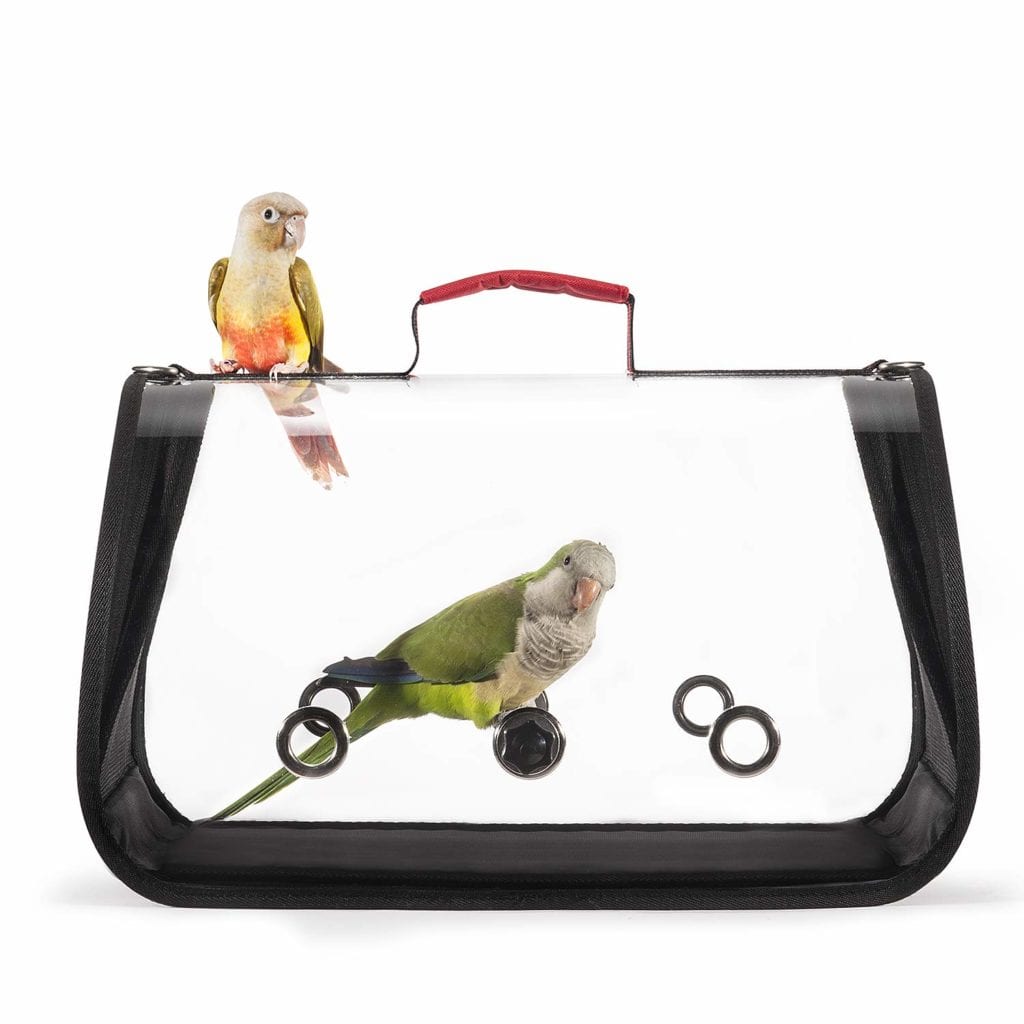 This adorable bird cage is made of durable thick-gauge polyethylene material and hexagonal mesh fabric that provides a wide angle of view for anxiety-free experience and maximum airflow for your bird. Weighing only 0.85 kg, the birdcage is made for easy outdoor or vacation toting, as it lets you easily sling it on your shoulder, or by its handle. The sturdy, durable shoulder strap, buckles, and D-Rings will not give way.
---
Celltei Pak-o-Bird Travel Cage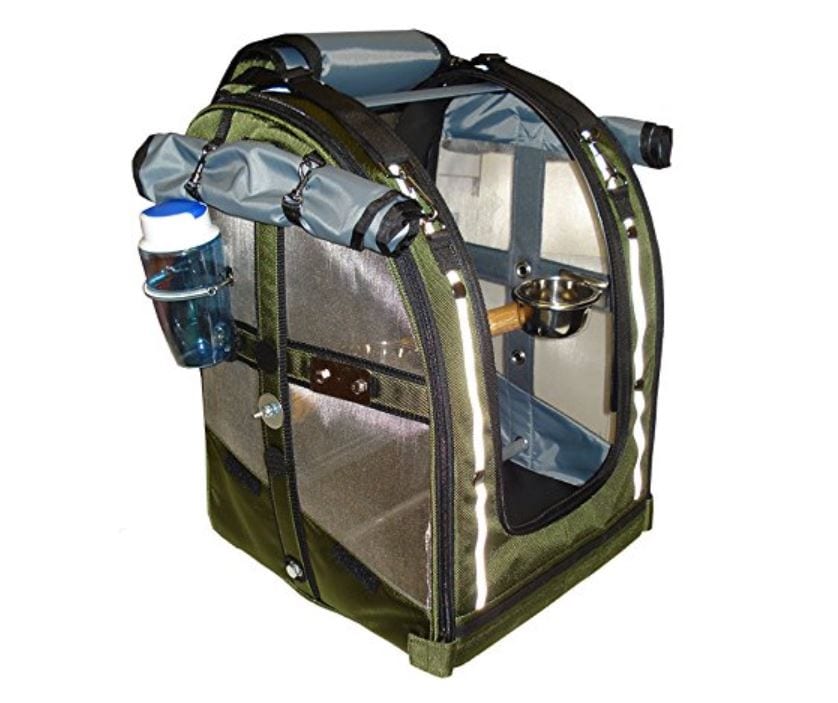 This bird carrier is everything a bird owner wants. The carrier is highly breathable with stainless steel mesh on all its sides which also allows the bird to see outside and they have covers for when the bird needs its private time. The carrier is medium size to accommodate slightly larger birds for long periods comfortably. The carrier can be carried three ways; either as a front pouch, shoulder bag or backpack to avoid inconveniencing you in case you have other luggage.
---
A and E Cage Co. Soft Sided Travel Bird Carrier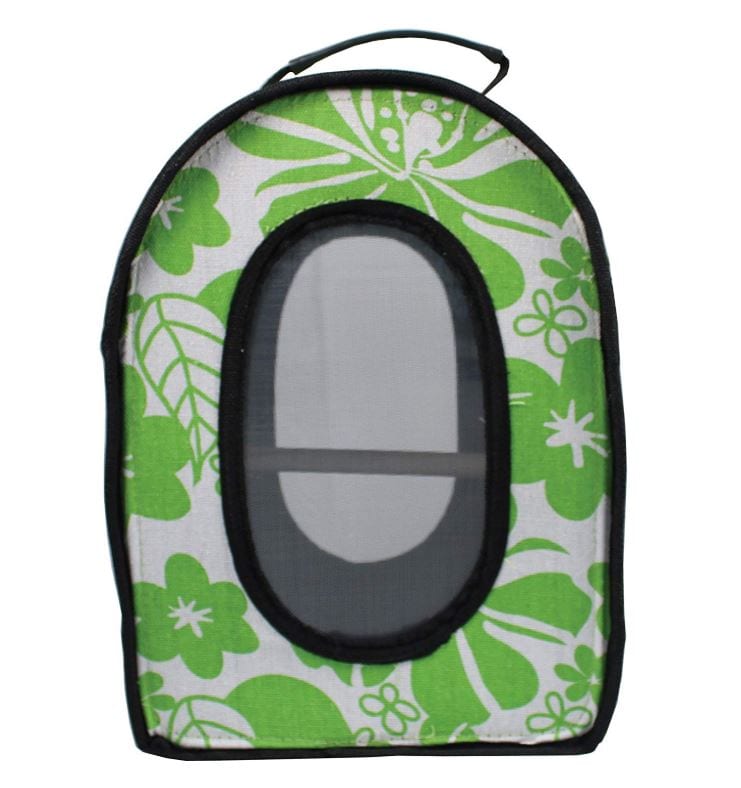 The A&E soft sided bird travel carrier is a simple design: inside is a removeable perch and the carrier zips up and down at the front with a heavy duty zipper. The back and front of the carrier is fitted with a mesh screen for airflow and visibility. The bird carrier is well made and is decorative to enhance your style. It has a velcroed bottom which makes the carrier easy to clean by removing it and cleaning out the bird poop.
---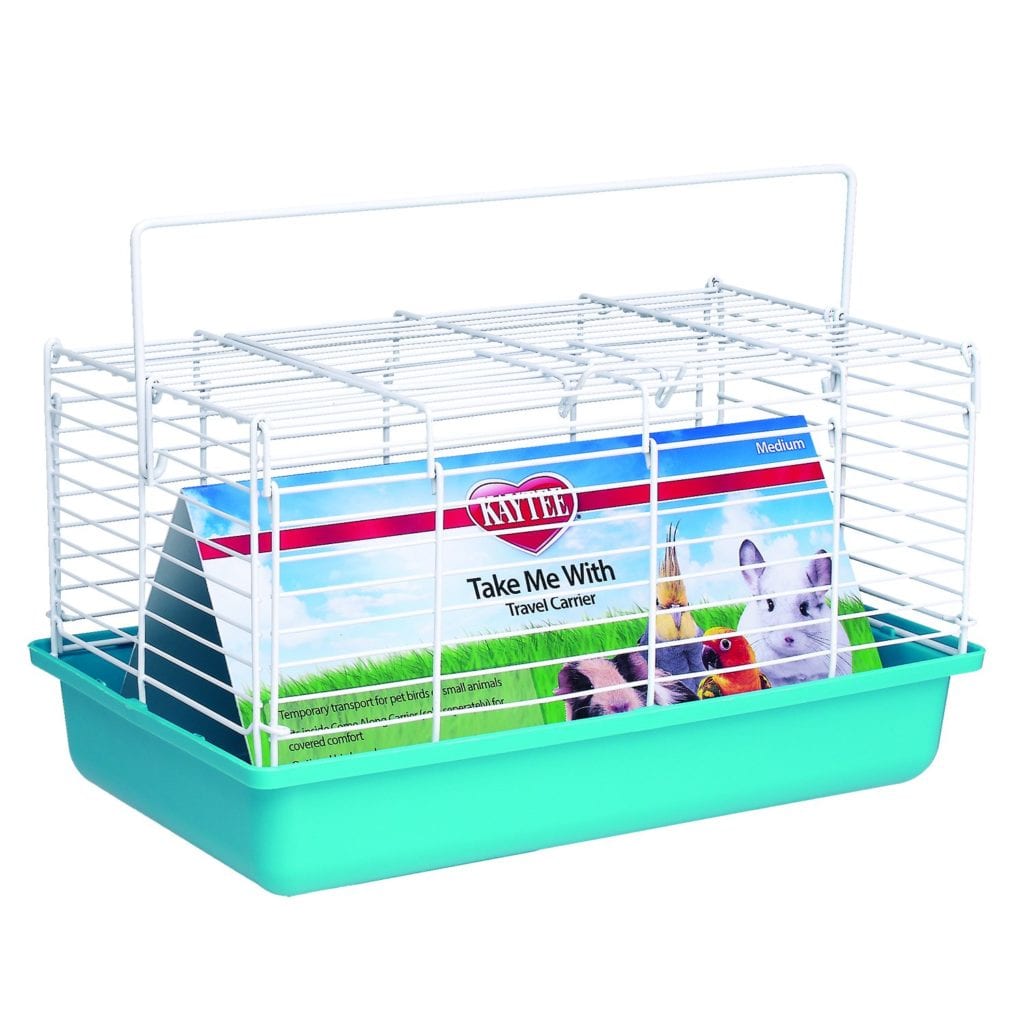 This is a model which is suitable for more than one pet. If you are someone that is looking to get the most out of their money, you should look into this product. This is because it can carry guinea pigs, birds, rats or any small animal. The carry handle is large and the door is too. This means that you will have access inside without struggling too much. The cage is lightweight and easy to assemble, and the wired part can be folded when not in use to take up little space during storage.
---
Prevue Pet Products Travel Cage for Birds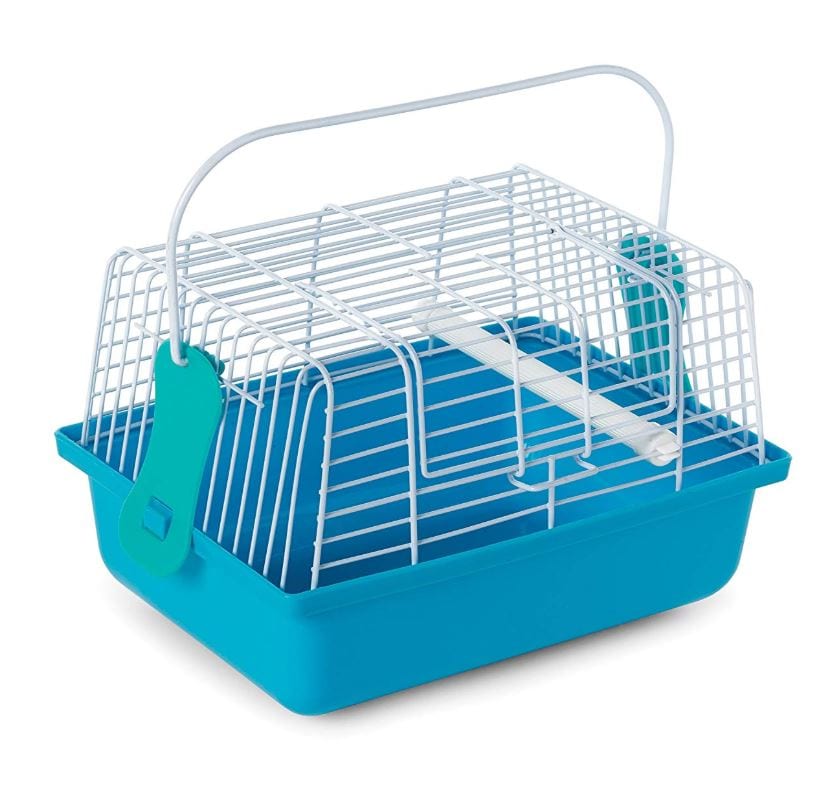 If you have a small bird that you want to carry it somewhere, this is the perfect small bird carrier to choose. This compact cage is made from stainless steel with 3/5" wire spacing. For your comfort, the company has designed it so you can open the large doors along the front or at the top. The travel bird cage is sturdily built, and you can also use it to hold small animals. It does not come with food cups or toys, but you can place one inside if you think your trip will take a longer time.
---
CaitecPerch & Go Polycarbonate Bird Carrier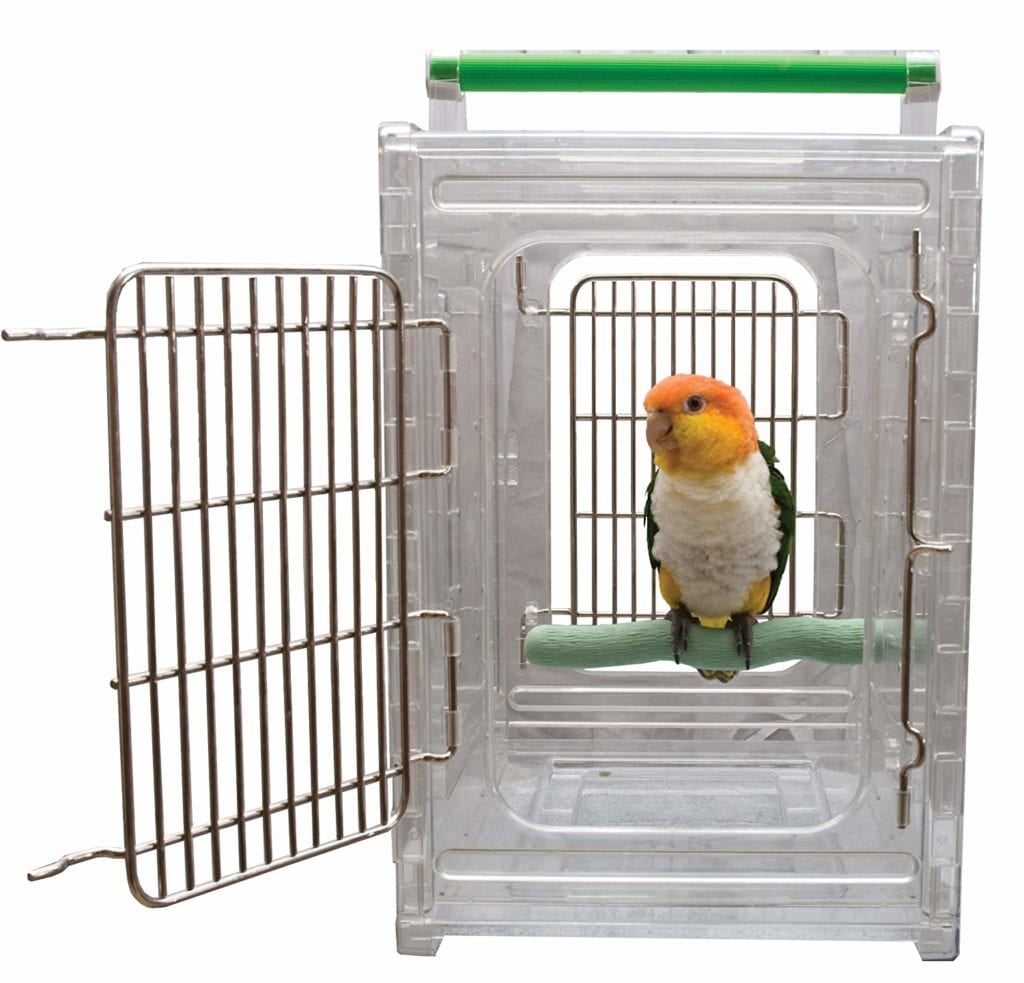 Traveling by car with a parrot is not always simple, but this travel carrier is the perfect place for your favorite bird to hang out when in transit. It's safe and secure and he or she will not be able to escape thanks to the parrot proof latch. It has a solid construction and can withstand your bird's pecking and clawing. It's not too big to carry and has a handle on the top to make it easy. Buy a CaitecPerch & Go today and see how happy your bird will be.
---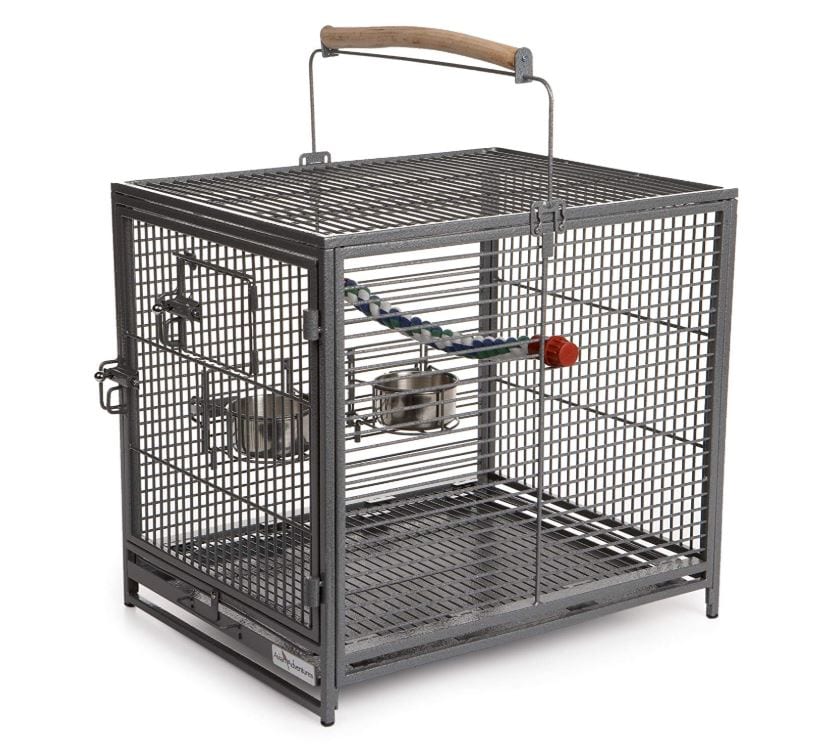 The cage is spacious and will comfortably accommodate small to medium birds. It comes with a colorful rope perch inside which you can move to suit your bird's needs and a carry handle which also functions as a perch for your bird to play on. The travel bird cage is easy to assemble with no nuts or bolts. The sturdy construction and attractive finish of the cage make it ideal for traveling with it anywhere. The cage includes a bottom grille and a slide out bottom tray to make cleaning fast and easy.