It's an established fact—everybody poops. And while parents of humans can largely wipe their hands of active duty somewhere past the potty-training stage, pet parents are in for a lifelong commitment of handling and disposing of their dog's daily waste, after it sheepishly eliminates in a corner, and then blithely trots away.
While picking up dog poop with your bare hands might seem like a nice low-cost option, it's probably not the best for you or your personal hygiene. That's why poop bags are an essential purchase for any conscientious dog owner.
So we've tested and picked 9 best dog waste bags, check them out!
Earth Rated Poop Bags Dog Waste Bags, Refill Rolls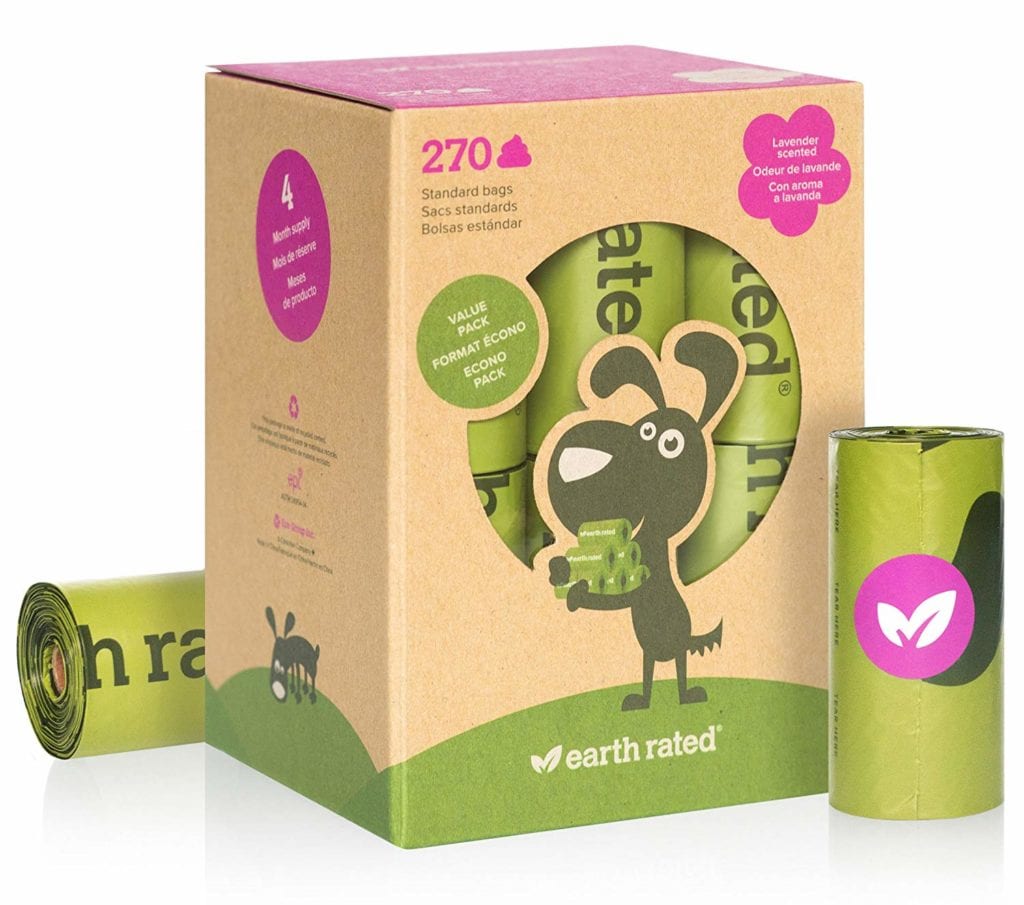 Sometimes, when you're picking up your dog's poop, things can get a little messy. Sure, you get the majority of the business inside the bag, but it's not uncommon for it to smear up the sides near where you're supposed to tie it off. Whenever that happens, I have flashbacks to my childhood of tying off slippery water balloons with my soaking wet hands. Is there anything more frustrating?
---
AmazonBasics Dog Waste Bags with Dispenser and Leash Clip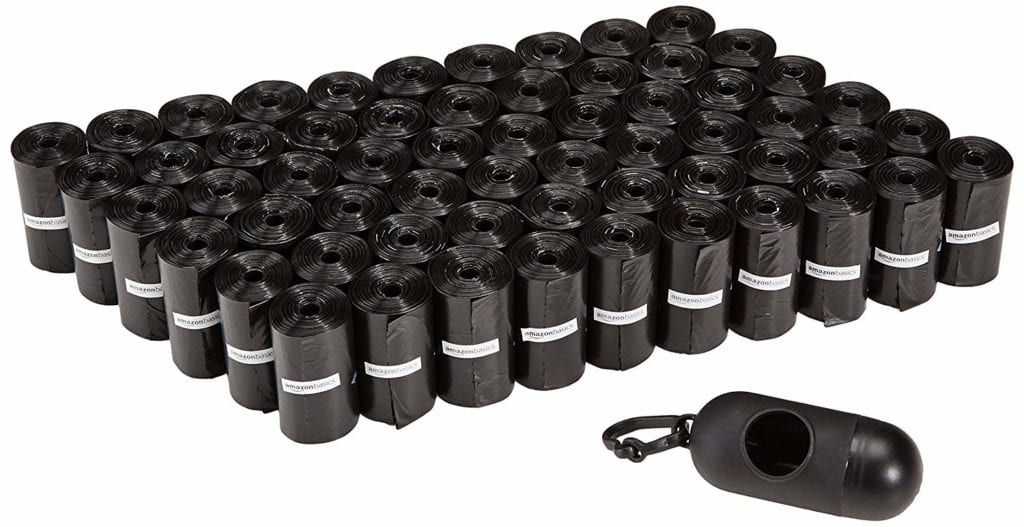 Rolls from this company consist of 15 bags, which allows the bags to be thicker than other standard dog waste bags, which are usually attached in rolls of 20. These dog poo bags also have an arrow that points to the side that can be opened, which saves time (and sanity) when trying to take care of business and continue on your walk. These leak-proof dog bags are safe and sanitary, with plenty of room to tie at the top, ensuring your hands stay clean and the contents stay enclosed.
---
Pets N Bags Poop Bags, Environment Friendly Dog Waste Bags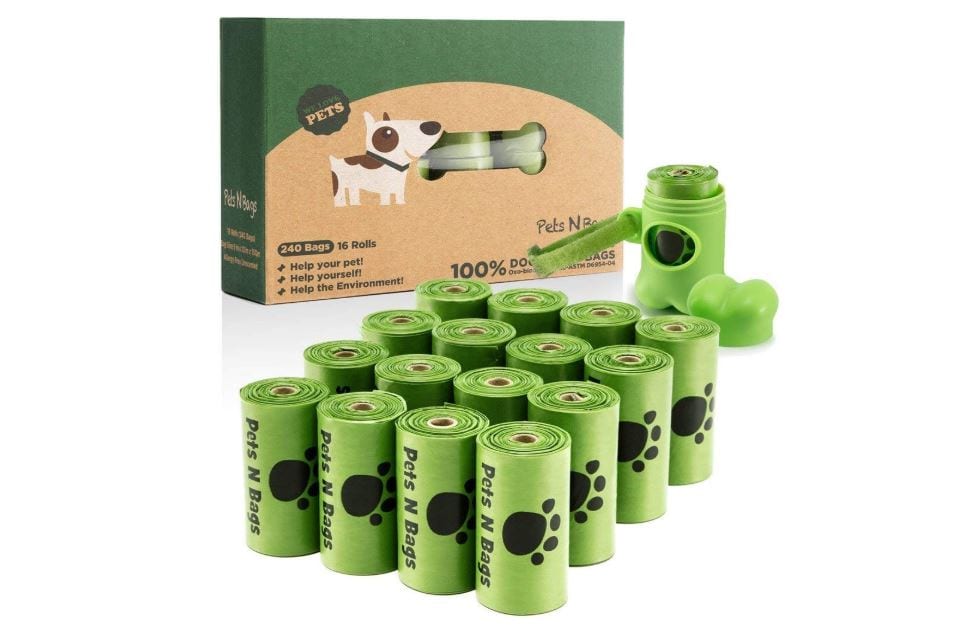 Combinations of 8, 16, 24, or 60 rolls are packaged with a dispenser that simply attaches to the dog leash, these dog doody bags feature an easy tear off design and claim to be easy to open, and they are the first brand on the list that has no scent, great for those (dogs or pet owners) with allergies or sensitive noses. An extra water resistant coating keeps hands dry and minimizes odors naturally.
---
Pogi's Poop Bags with Easy-Tie Handles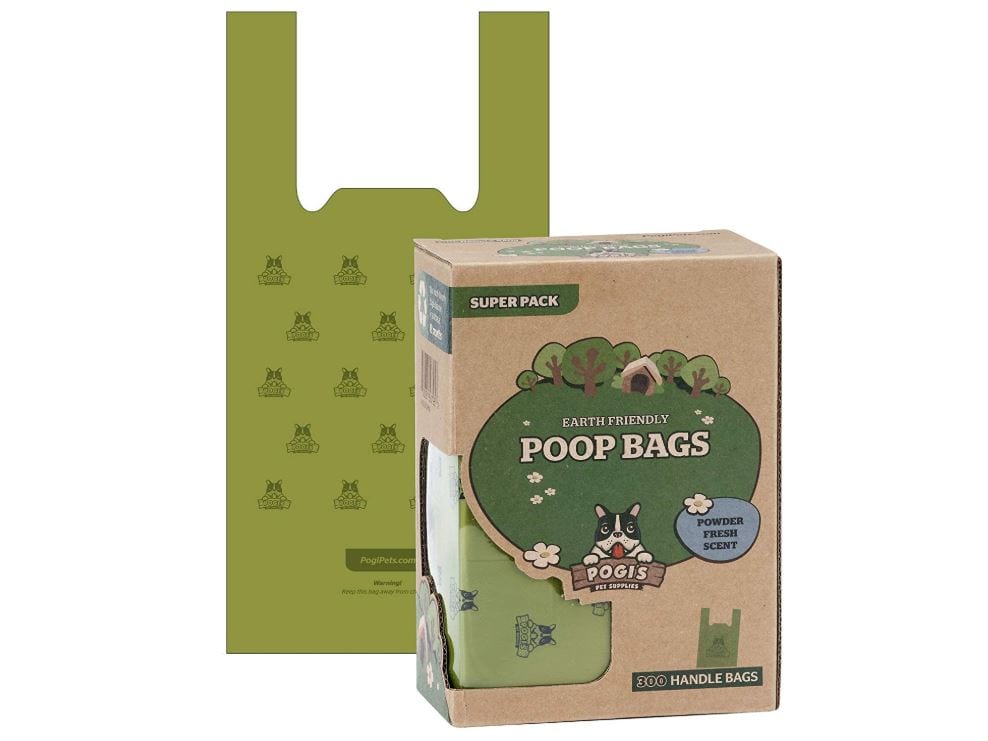 Tying a knot in a standard-size poop bag can be challenging when it's particularly full, when you're wearing gloves, or if you're just not all that dextrous. Pogi's Poop Bags with Easy-Tie Handles represent an excellent solution to that specific problem. The handles tie off swiftly, allowing you to seal the bag firmly shut with a minimum of effort. You can even use the handles to hold the bag on a leash or stroller to keep your hands free. But they come folded in a box, not on a roll, and they won't fit in a bag dispenser. They're thinner than other options, too, and they don't contain odor nearly as well, which is perhaps why they're available in different scents.
---
Downtown Pet Supply Dog Pet Waste Poop Bags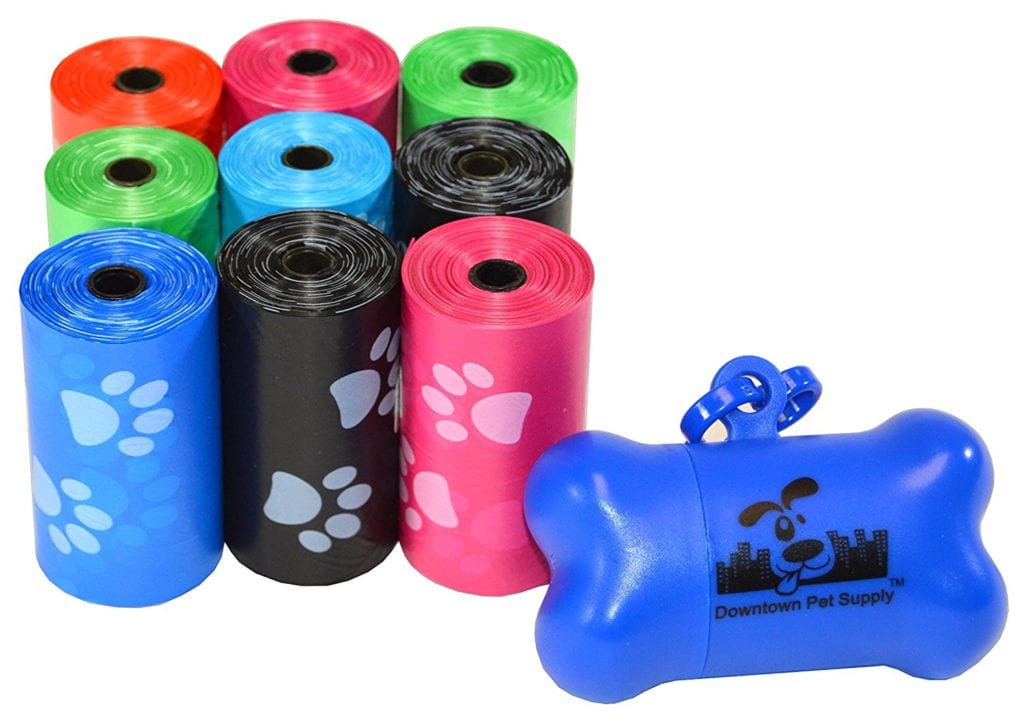 Downtown Pet Supply Dog Poop Bags feature a pack of 180 sturdy bags at a fairly affordable price of $7. Each bag is marked at perforation for easy separation. They are leak-proof and come in rainbow of colors with paw prints. The bags are unscented. The bags measure 12.5″ X 8.5″. A free bone dispenser is included.
---
Gorilla Supply 1000 Pet Poop Bags w Free Dispenser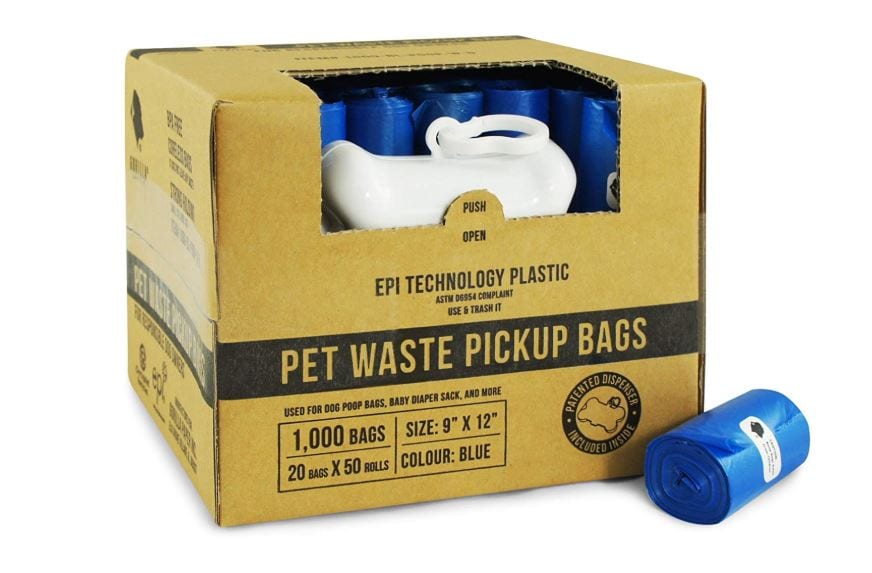 Disposing of dog poop two to four times a day can get pretty pricey. But for merely $13.99 per 1,000 bags on Amazon, Gorilla can easily cover you for a year. And surprisingly for a budget option, their baggies meet our primary requirements and then some: They are sizable, easily dispensable, and flexible yet reasonably sturdy. They are also good for the environment—the rolls don't have that wasteful paper core, and are made from BPA-free, photodegradable plastic that breaks down in sunlight in 12 to 36 months.
---
Mutt Mitt Dog Waste Pick Up Bag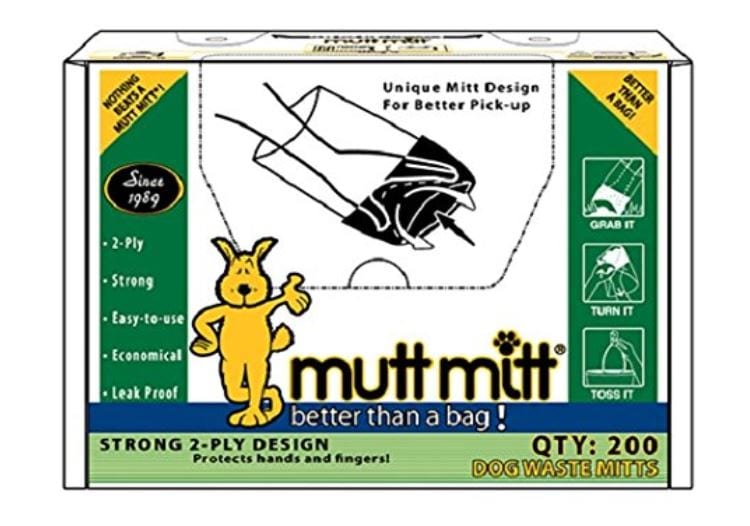 Though most frequently found in public parks and dog runs, Mutt Mitts are also adaptable for at-home use—dispensed from mountable boxes that could potentially be installed in covered backyard areas and mudrooms. The two-ply, puncture-resistant pouches are super roomy, which means actual scooping is a breeze. But that uber-thickness makes them rather difficult to tie off; therefore, carry and dispense of. Unless you're blessed with a generous plot of land, however, and a pack of Great Danes to poop on it, you'll likely find the Mitt overkill when it comes to everyday fecal removal—especially considering the average sticker price is $28.99 for 200.
---
Bio Bag Premium Pet Waste Bags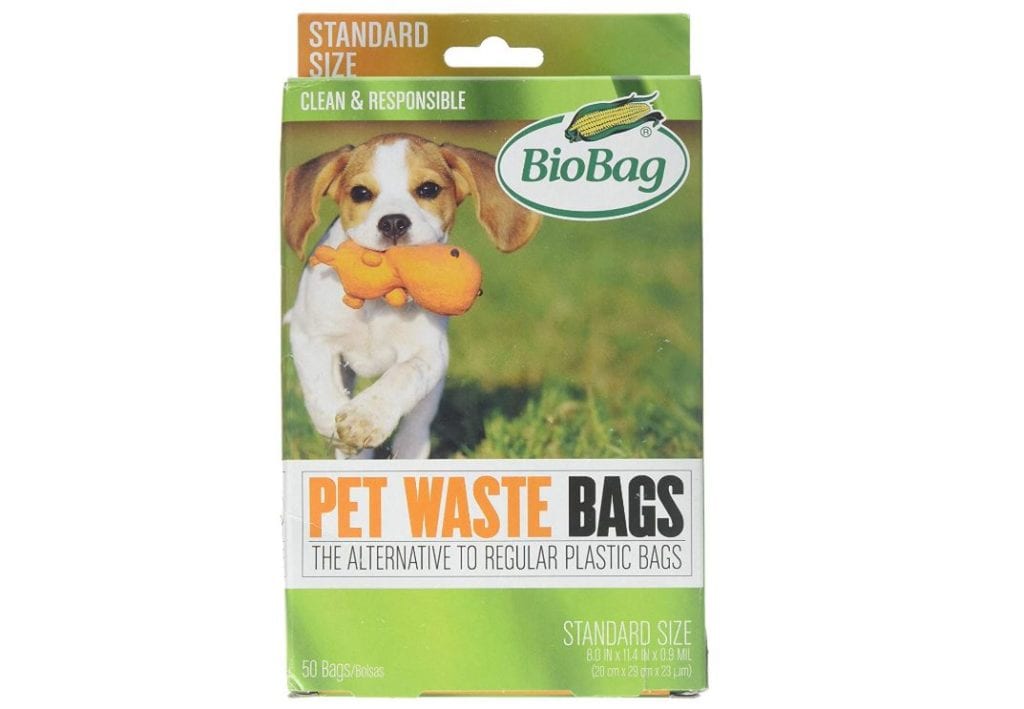 By far the most crunchy granola of dog poop purchases, eco-conscious consumers will doubtlessly be drawn to these bags, crafted from resin derived from vegetable oils, plants, and other organic polymers that can be composted with other organic waste, according to the manufacturer. The trade-off is that the material is exceedingly flimsy and predisposed to tearing, not to mention the standard size only reasonably accommodates teeny, Tootsie-Roll-size turds.
---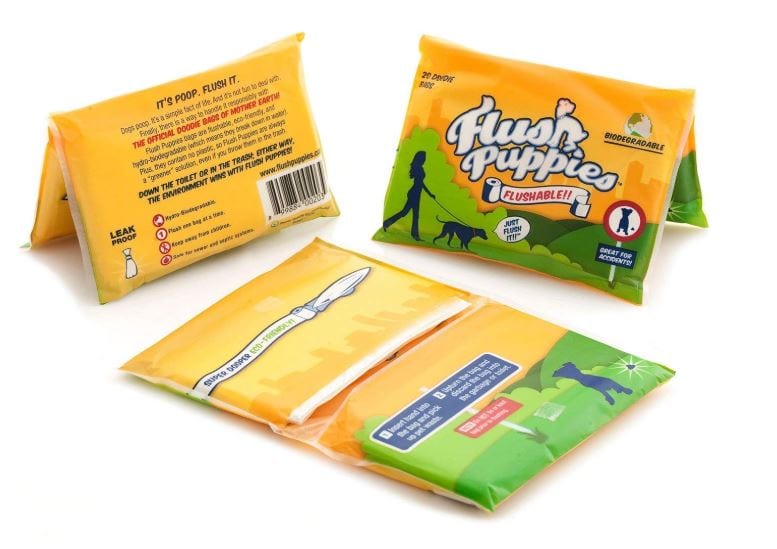 These bags are certainly an interesting concept, and one we'd imagine would appeal to a specific subset of dog owners. Namely, the parents of pint-sized pups that tend to drop their brownie bits on a wee-wee pad or in the backyard, making transferring them to the toilet an attractive convenience. But during testing, a few larger poops (that were challenging to bundle in the diminutive bags) either didn't actually flush, or really seemed to struggle on their passage through the toilet. This could make calamitous clogs seem like an inevitability—especially in low-flow loos. And if there's anything less tempting than picking up poop, it's hand-fishing a dripping bag of it out of the depths of your toilet (especially since you're specifically instructed not to knot or tie it off). On the plus side? Flush Puppies are compostable, two times thicker than your average bag, and come in cute, wallet-friendly packs. Although if you're out and about with your pup and their poop, you probably won't be passing by a toilet.