To many people's surprise, one of the biggest increase in sales during the pandemic quarantine is puppies and kittens! People desperately need a great company when they are isolated from the world, and a fluffy puppy/kitten can surely ease the stress and make the difficult time a little bearable. When local shelters and pets shops run of "supplies" of cuteness, people turn to the internet for help, sadly, the surge of pet sales also lead to a surge of online scams, many times users are lured in by a cute puppy or other pet for sale, only to find out that they have been scammed out of their money. 
One thing to be noted, nevertheless, this kind of scam is nothing new, the best way to avoid being scammed by those who are selling pets online is to educate yourself on the warning signs of a typical online pet scam. Below are listed some of the common and known scams that we see on a regular basis. 
What are the Red Flags?
Photos of the dog or ad text can be found on other websites
Do an internet search for the pet you are considering. You can also search for text to see if the seller copied it from another site. Because the scammers do not need to have actual pets available for sale, it is a simple matter to advertise breeds that are most popular – and often those hardest to obtain. If you are looking for Yorkshire terriers , French Bulldogs , Pomeranians , Bulldogs , and Huskies, be extra careful, they are the most common breeds online scammers would offer.
The price seems too good to be true
Research the prices for the bred you are considering ahead of time. Purebred dogs sold at deeply discounted prices are typically frauds. If the seller says they register their dogs with a specific organization, you can call the organization to confirm. And do not believe free pet give-aways. Most of the time, seller will offer to give the pet for free and then send the pet directly to them at a discounted price. Other points to look for: They almost always say they are only giving the pet away because their child passed away, that they moved for a new job and cannot provide enough attention for the animal due to work hours, or their new house won't allow pets.
Seller handles communication by email and not by phone
Fraudulent sellers are oftentimes outside of the U.S. and may be hiding their phone number by only communicating by email. Ask for a phone number for the person selling the pet and a veterinary clinic the pet has been to. If the seller won't give the numbers, or if they are not US numbers, this is probably a scam. If they do give the phone numbers, call and ask questions. Don't let down your guards even they give a phone number, internet phone services are cheap and easy to use to fool buyers.
Asking for additional money
Once committed to the sale, paperwork and delivery requesting additional money. The scammer will then say that the airline is requiring a temperature controlled crate, shipping insurance, additional paperwork or shots, etc. Sometimes, they even set up additional email accounts, websites, etc to look like an airline or shipping company. This is all part of the scam!! They will even try to convince you that if you do not send them additional money they will report you for animal abandonment to the authorities.
Pet shipments often part of the scam
This needs particular emphasis, the thieves almost always ask the buyer to pay to ship the pet by air, and they will send buyer to bogus web sites of pet transportation companies set up to support the fraud. Pet buyers rarely realize that the transportation sites are often a part of the fraud. Some scammers require a consumer to buy a fan for the animal if it is going to a hot-weather destination. However, airlines will not allow transportation of a pet if the weather is dangerously hot. So if you were asked to buy fan "for the safety and comfortableness" of your pet, it's 99.9% scam.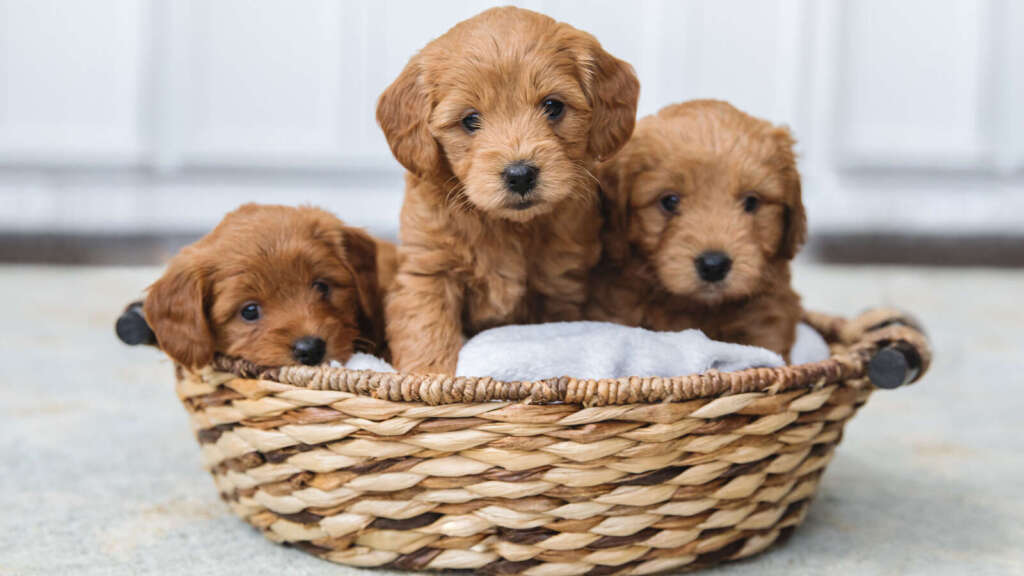 How can you avoid pet scams?
The simple truth is that the best way to avoid a fraud is to inspect the pet yourself by arranging to meet with the prospective seller in person. Most legitimate breeders will welcome the visit. There is no good way to be sure you are not dealing with a fraud if you have no direct in person contact with the seller.
But if that is impossible, there is a trick that may help to avoid a fraud. Pet marketing usually begins with photos. An internet search of these photos will reveal whether they are exclusive to that site, or have been used on other sites.
How do you do this? On Google Chrome, simply place a cursor over the photo and right click. It will provide an option to do an internet search of the photo. A website called tineye.com will also search pictures, and Google has an image search function at Google images. Note that an image search is also useful for avoiding other frauds, such as romance frauds or sales of nonexistent cars and trucks.
In addition to searching photo images, someone investigating possible fraud can copy text from an ad or website and search it online. Testimonials, for example, are often copied from the sites of real breeders. So if the same language shows up in several places you can be sure you are dealing with a fraud.
What to do if you encounter a pet scam?
File a report with BBB's Scam Tracker
Complain at Petscams.com
Complain to the Federal Trade Commission. Call 1-877-FTC-HELP
Homeland Security Investigations at the Department of Homeland Security also handles international fraud. Call 866-DHS-2-ICE (866-347-2423) (from U.S. and Canada)
In Canada, call the Canadian Antifraud Centre: Toll Free 1-888-495-8501
If you sent money through Western Union, MoneyGram or a Green Dot MoneyPak, you should contact those companies directly. They can offer information about the transactions, and download their complaints into the FTC's Consumer Sentinel database, which is used by police around the country.
Green Dot 800-795-7597
Western Union 1-800-448-1492
MoneyGram 1-800-926-9400
Resources: Better Business Bureau