Dogs shed. It's what they do. And some do it more than others. But this doesn't mean you have to live with pet fur everywhere. Pet hair removers can remove the excess pet hair floating around your home, whether it's in the carpet, on the furniture, stuck to bedding, or clinging to your clothes.
Pet hair isn't easily removable with a vacuum, so pet hair removers come in handy for removing pet hair that's already ended up on clothing or furniture.Lint rollers can sometimes do the trick — but not always. Plus, those single-use tear sheets are wasteful. Good thing is, we have summarized a list of 9 best dog hair remover tools, whether you're dealing with long hair or short fur, these tools will help you get the best dog fur in your home.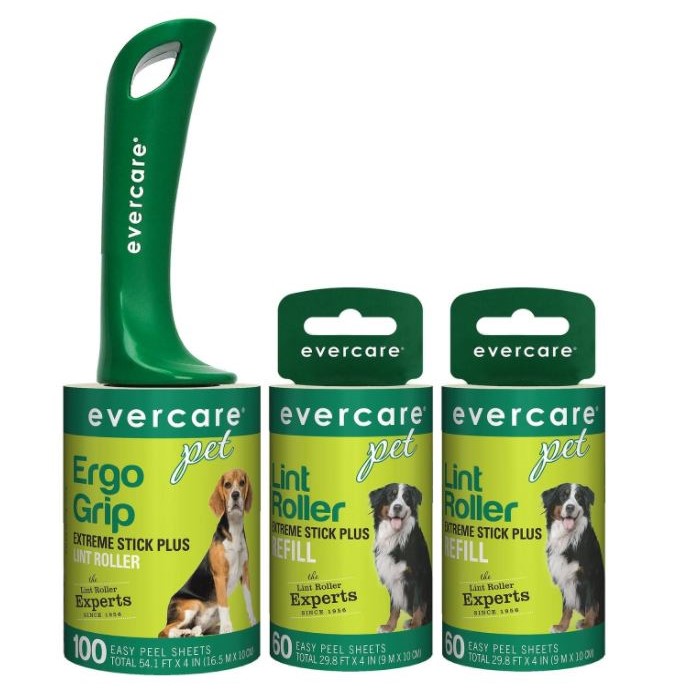 When the fur clings tough, the tough get rolling with the Evercare Pet Plus Extreme Stick Ergo Grip Pet Lint Roller. The ergonomic grip handle is designed to fit comfortably in your hand, while the extreme-stick tape removes fur and lint quickly and easily. It will also remove ticks from fabric to help prevent the spread and infestation of unwanted pests. These mess-collecting sheets work equally well on clothes as they do on furniture, car seats and more to keep you and your home looking sharp. You can keep one handy anywhere you need it with the convenient hanging loop built into the handle.
---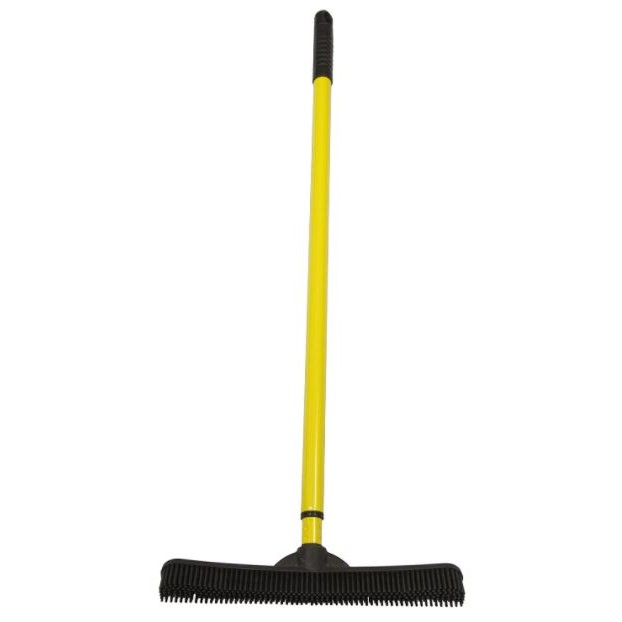 This unique, multi-surface extendable broom has soft bristles made from natural rubber, which makes it purrfect for collecting the fur left behind by your critters. The ideal tool for every pet owner, this broom sweeps up hair, lint, dust, dirt, and more from virtually any surface—not just your floors! Rescue your clothing, upholstery, carpet, hardwood floors, and tile from that layer of pet hair and dust without a scratch. Plus, this tool doesn't just maintain your floors and clothing—it also includes a built-in squeegee that's perfect for cleaning windows, cars or other flat surfaces.
---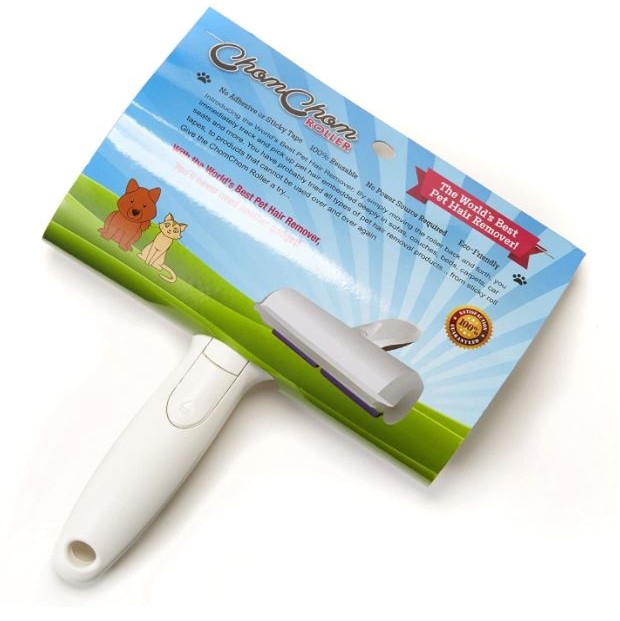 Reclaim the couch with the ChomChom Roller Pet Hair Remover! This fur-tastic roller effortlessly sweeps away stray hair deeply embedded in furniture such as chairs, beds and couches. Simply sweep the roller back and forth and watch as the electrostatic charge immediately attracts pet hair to the roller, no more sticky lint rollers or noisy vacuum cleaners! Plus, this clever pet hair catcher is 100% reusable and requires no power source, so you can feel great about doing your part to save the environment while also saving money in the long run. Buy a second one and keep it in your glovebox for quick cleanups on the go.
---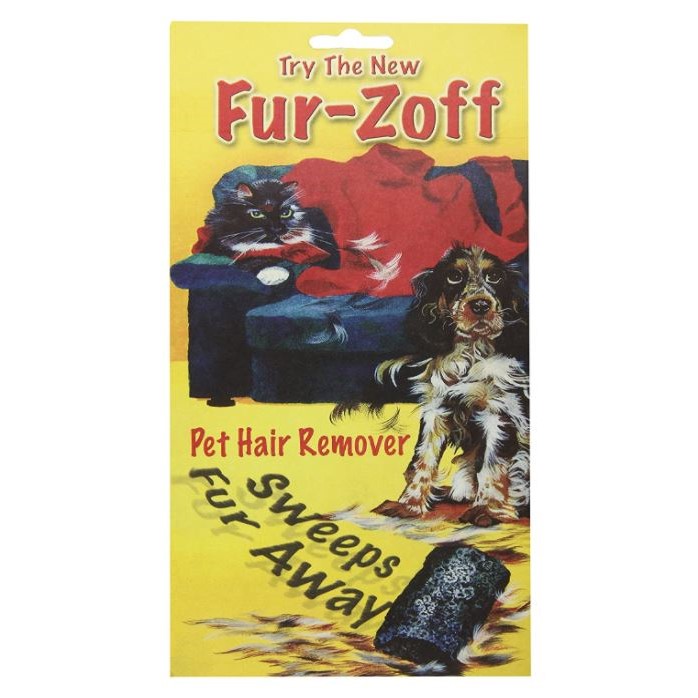 Remove unsightly pet hair from all the fabrics in your life like magic with the Fur-Zoff Pet Hair Removal Tool. Made in the USA from 90% foamed recycled glass–the same stuff you put in your curbside recycling box, this patented device quickly and easily removes your pet's hair from all fabrics including furniture, bedding, carpets, car interiors, clothing and more. It's faster and more effective than vacuums, rubber tools or sticky rollers, and uses no electricity, has no plastic parts, and nothing to ever wear out. Hypoallergenic and odor-free, this unique product is the last tool you'll ever need to keep shedding pet hair under control!
---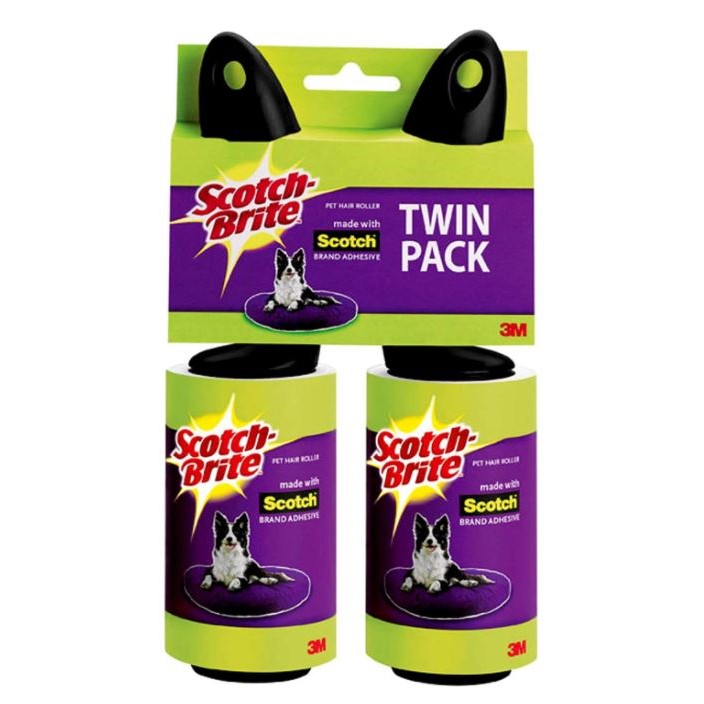 Put dander in its place with the Scotch-Brite Pet Hair Roller, which means off your furniture, clothes and fabrics. Since it's made with the trusted adhesiveness of the Scotch brand tape, you can be sure it'll have you pet hair-free in fewer rolls. Plus, it won't stick to fabrics so it only tackles dander, lint and dust while leaving fabrics untouched for a damage-free clean. And it's guaranteed to tear evenly for less hassle when you need it most. Contoured handle is ergonomically designed to fit comfortably in your hand and is great for on-the-go use.
---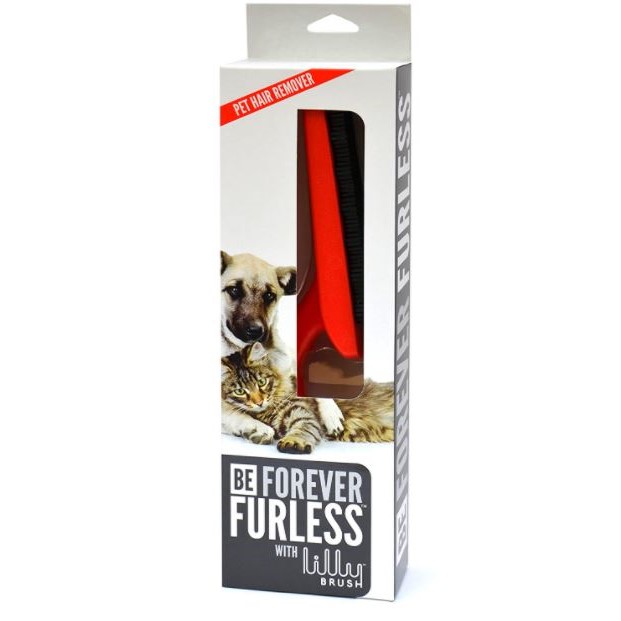 You're never fully dressed without the Lilly Brush Be Forever Furless Dog & Cat Hair Remover. Because pet owner life comes with its furry share of hair-covered clothing, furniture, cars and just about everything, this amazing hair-removing brush works wonders to remove all the evidence. A great alternative to lint rollers that can be used again and again, it just so happens to be eco-friendly by eliminating extra waste, and versatile design can work on all types of surfaces. And it even removes sweater pills too!
---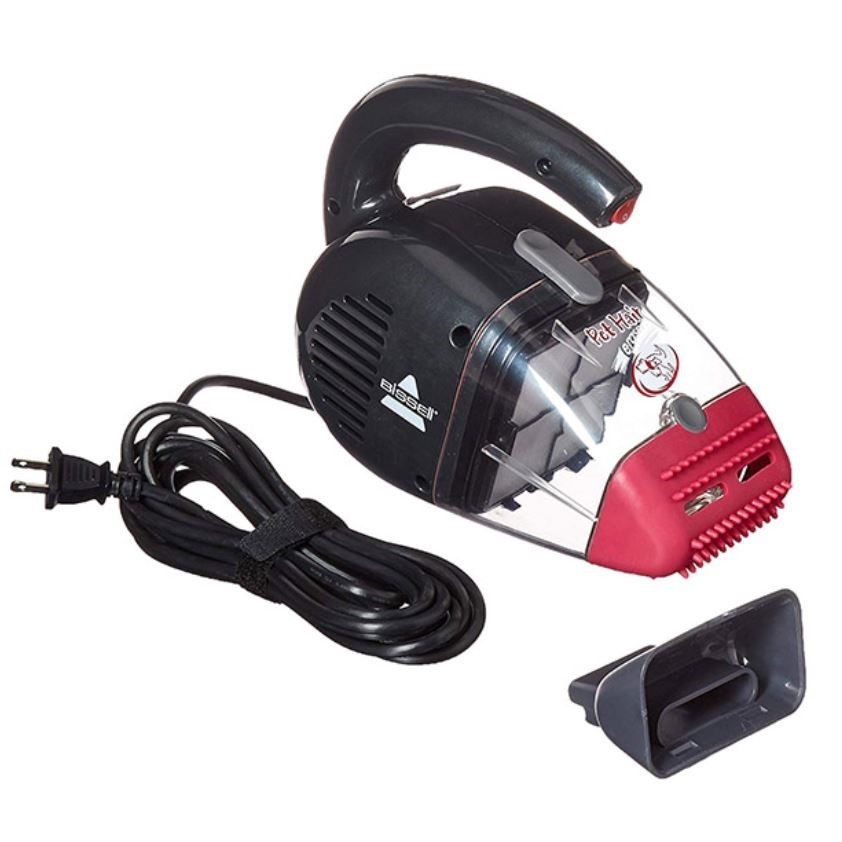 Designed especially for pet hair pick-up around the house, this handheld vacuum cleaner delivers the power needed for fast results. It features a flexible rubber contour nouncezle that effectively removes dirt and pet hair from upholstery and stairs. Buying this product saves pets. Bissell proudly supports Bissell Pet Foundation and its mission to help save homeless pets. When you buy a Bissell product, you help save pets, too. We're proud to design products that help make pet messes, odors and pet homelessness disappear.
---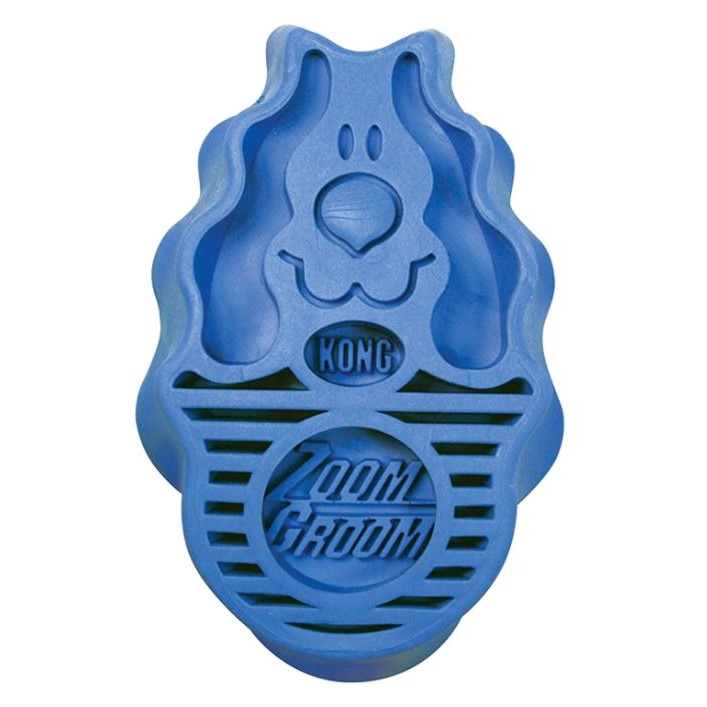 The KONG ZoomGroom is the best grooming and shampooing brush available. It removes loose hair like a magnet, and it stimulates capillaries and natural oil production for healthy skin and a healthy coat. Regular grooming with Zoomgroom effectively removes loose hair like a magnet and reduces shedding around the house. Its design stimulates capillaries and natural oil production for healthy skin and a healthy coat. Great for bath use with shampoo, and brushing afterwards to give the coat a smooth and shiny finish.
---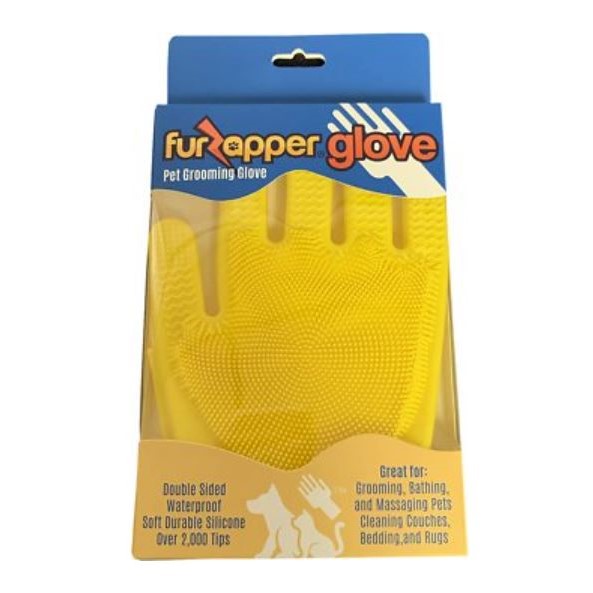 Manage your paw-tner's fur with the FurZapper Pet Grooming Glove. It features over 2,000 soft bristles that gently massage your pet with no wires, blades or hard bumps. This double-sided glove is waterproof for use during bath time to deshed your companion while you wash. It is also hypoallergenic and can also be used on couches, beds, rugs or clothing to remove hair. Keep your furry friend and home clean with the FurZapper Pet Grooming Glove.